As the sound of Sebastian Vettel's screaming Renault engine fades into nothing, and the prospect of three months without a race looms ahead of us, it's time to take a look at the changes that'll be coming to F1 next season.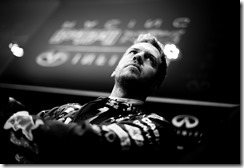 New Engines
Probably the most important update for 2014 is the introduction of smaller engines. The 2.4 litre V8s will be gone, replaced by 1.6 litre V6 turbos. These new engines will incorporate energy recovery systems. They'll hit the limiter at 15,000rpm, and produce 600bhp – down from the current output of around 750bhp.
The new ERS (energy recovery system) will use braking and engine heat to generate power, substantially more so than the KERS system in use during the 2013 season. Double the extra power generated by KERS will be available, and for a longer period. It's thought that the ERS system will actually result in higher power outputs overall.
The new engines will also be subject to stiffer regulations regarding fuel usage. Flow rates are down, and the total amount of fuel per race will be set at 100kg. Turbo lag shouldn't be an issue with the new engines, as the design incorporates a method of keeping the turbo operating at the correct speed.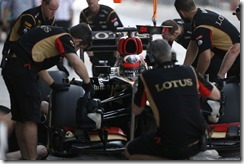 Aerodynamics
Changes to aerodynamics are aimed at reducing downforce, though some of the original plans have been abandoned. Smaller front wings and much lower noses will be a requirement, and minimum car weight is up to 690kg from 642kg.
The probable increase in overall power is likely to be offset somewhat by the complexity of the new units; there'll be many more things than can go wrong with the ERS engines. And if the ERS does go wrong, it's a major issue as the car is so much more reliant on it for power than was the case with KERS.
Mixing It Up
Some feel that the new rules will be a serious disadvantage for certain teams, but for spectators, the prospect of mixing things up and perhaps allowing others to edge ahead will no doubt make next season more intriguing. Bookies – and punters – will have to calculate odds very carefully for the early part of next season. If the uncertainty is too much for you, you could try the casino games at GamingClub.co.uk for some great odds.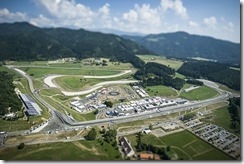 New Venues
Finally, we'll have to factor in the new venues for 2014. Austria returns to F1 in late June with racing at Spielberg, and Hockenheim hosts the German GP a month later after a season off. The Russian GP will take place at Sochi in October, the first ever F1 event in the country. 2014 promises to be unpredictable – surely good news for fans.
Info: Simon Fitzpatrick, Image: RedBullContetPool, Lotus F1 Team / LAT