Two days after the 2012 Chinese Grand Prix, I am joined by writer Simon White who after some time away, decided to discuss together the weekend's events.
Mike: Welcome back Simon, tell me what have you been doing lately, beside watching Formula 1?
Simon: Hi Mike. First of all, it's good to be making a return to the site after a long time away, and to have this opportunity to say hello again to all our readers from around the world. Since I've been gone, I've been fairly busy. I'm coming to the end of my final year at University, so I've been writing coursework, reading lots of boring journal papers, and currently revising for exams. Anyway enough about me!
Mike: Busy man, but lets get to the last weekend's events. After three weeks of break, Formula 1 returned to the tracks and the Chinese GP had it all. More fuel for conspiracy theories, plenty of talks about the Pirelli tyres and last but not least we had a great race with action packed all over the field, so in your opinion on scale from 1 to 10, how high would you rate this race and why?
Simon: You mention fuel for conspiracy theories, one of them being of course the fuel conspiracy theory. Obviously that was in qualifying, but it really had an impact on the race with Webber having to drive through the field from last place, but ultimately led to his incident and the a tyre running away from his car. But there was a lot else that happened too, such as Raikkonen's poor start, Mercedes' inability to translate qualifiying pace into race pace which cost Hamilton two places, and then Alonso's dominant win largely down to tyres. It seems that tyres were the vital ingredient overall. I would rate the race 7 out of 10. Would you agree?
Mike: Well for me was more and 8.5. I cannot help but wonder where Kimi would have been if not for the poor start and the incident with Sergio. That must have affected his front grip quite a lot yet he was able to keep his 2nd place up until the end. I was impressed by Riccardo drive and also by how Hulkenberg managed once again to put that Sauber in the front of the race while keeping Vettel behind him. He's clearly overdriving that car, what do you think?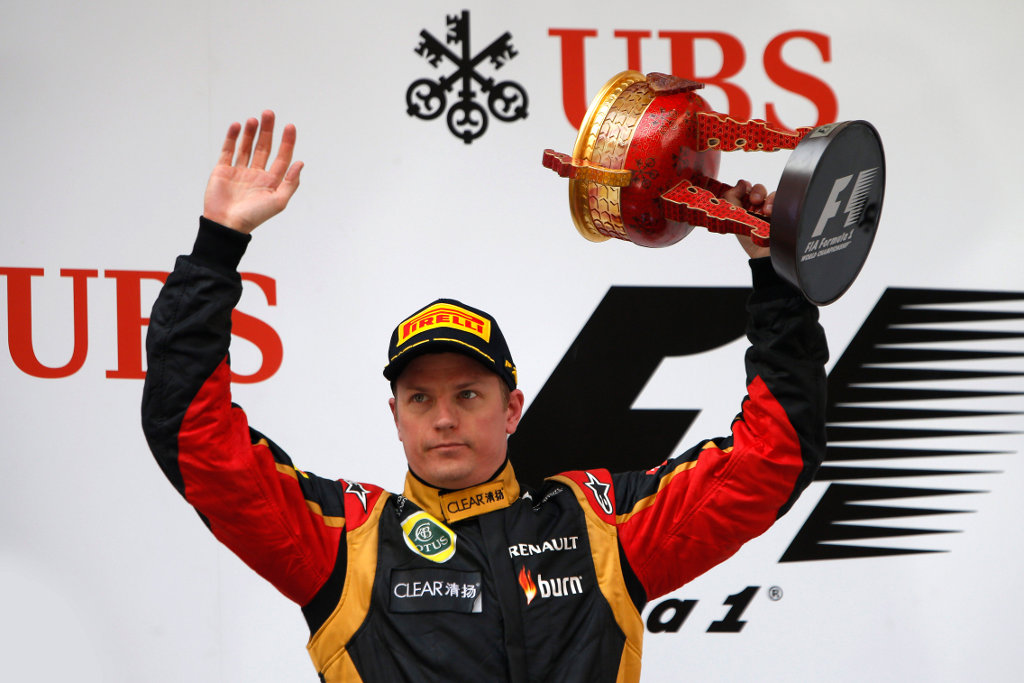 Simon: If Riccardo is aligning himself up to take his fellow countryman's seat in Red Bull next year, he's doing a good job. I too wonder what the outcome would have been had Kimi made a better start. I suspect he would be standing one podium place higher had his car not let him down.
Hulkenberg also appears to have made the right choice joining Sauber, as he's fitting in just nicely, and showing why he shouldn't be overlooked. I'm sure a lot of Germans were shouting at the TV to get him to pull over and let Vettel past though, particularly Vettel himself – based on what we've seen of Vettel lately, he probably thought he was entitled to be let past. What did you made of Vettel's performance?
Mike: Yeah I bet he was quite frustrated for not being able to tell to his team "Take him out of the way". Overall I think he had a conservative race much like the Ferraris had at the beginning of the last season and in the end 4th place was not bad and he should be happy with it.
The next man to the cross the finish line was Jenson Button who I think had a good race considering that McLaren seem no closer in understanding how the new MP4-28 is working. We all know that usually   Jenson likes his car to be set up perfect before delivering a good result yet now he seemed to be able to deliver just that with less than competitive car. Do you agree?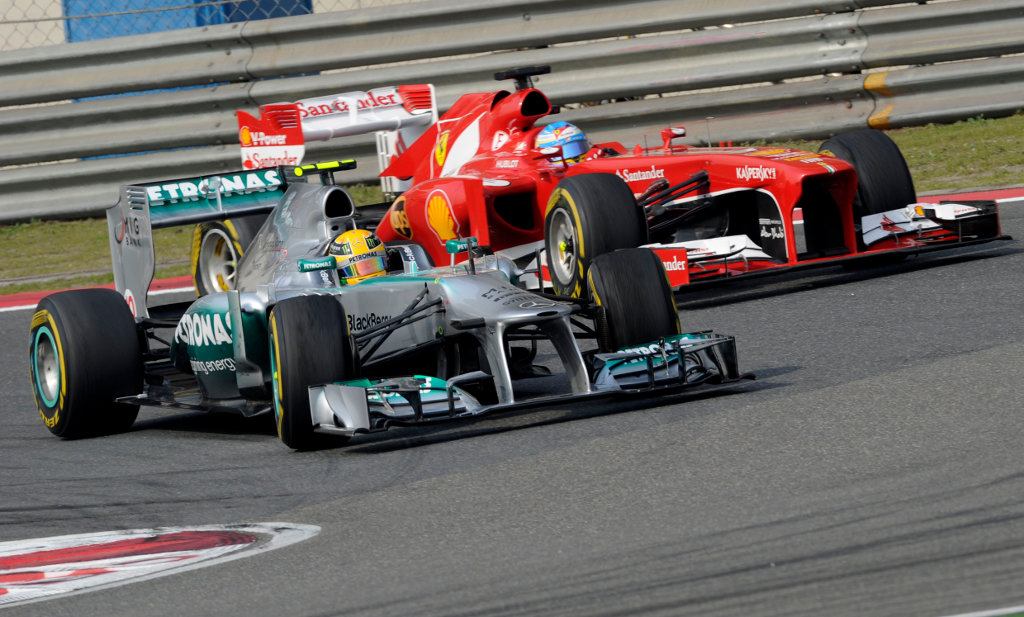 Simon: I think Jenson had a good race. McLaren have had a disastrous start to the season, so they have to be relieved hat Jenson managed to do what he normally can't do and outperform his own car, something normally reserved to the Alonso's of this world. However the team must have some doubt about Perez. Hamilton left a huge hole in the team, and that hole is still there. Do you think Sergio will improve, or is this his first and last season at McLaren (if he even lasts till December)?
Mike: I have to admit that I am somewhat disappointed with Perez, last year at Sauber he seemed to be such on top of things. Remember he gave Alonso a very hard time in Malaysia when he made a little mistake which might have cost him his first victory in Formula 1, only to be back on the fight a few races later and pass Alonso again for second place in what was the Ferrari home race. Now he looks like he's incapable to adjust or adapt on how McLaren are doing things, but I know him to be a fighter and I'm pretty sure that we'll be able to see what he really can do soon enough.
Yet another team that find itself in dark times is Williams, which in terms of performance are right back where they were two years ago. I really cannot understand what is their problem, do you?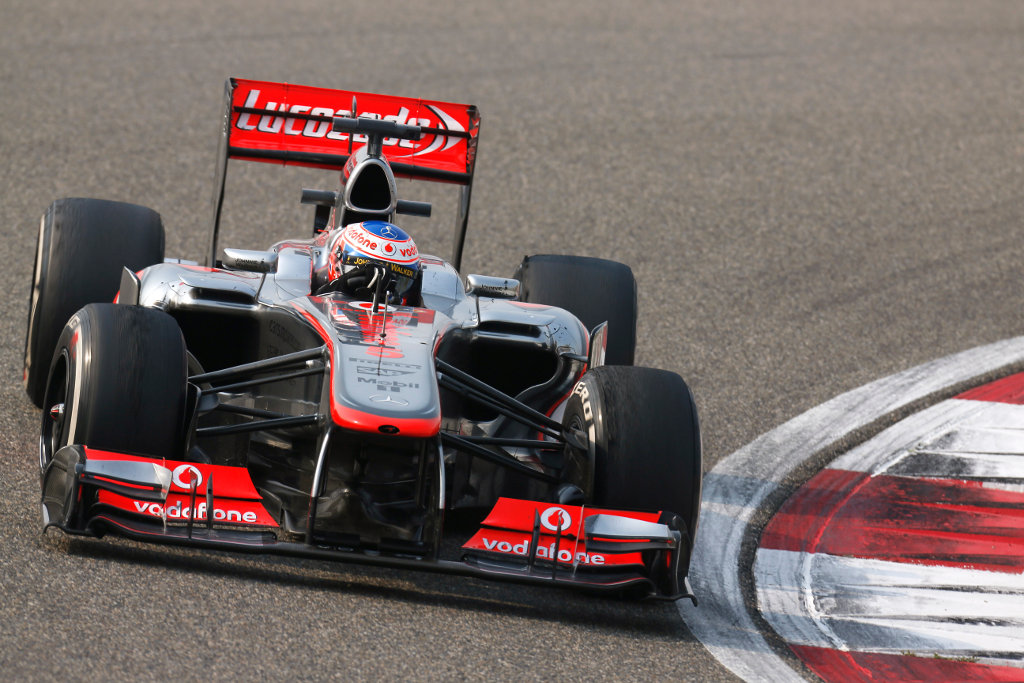 Simon: I was hoping that Williams would rebound when they reintroduced Renault engines, but I guess I was being too optimistic. It's sad to see a team like this struggle in the mid-field, but I guess you can't always be at the top.
What do you think about DRS? Do you agree that DRS played too much of a role in this race, handing over  overtakes without much required effort by the drivers?
Mike: Yes, at times it made things all to easy for the overtaker but on this circuit I guess it will be like that since it holds the second longest straight-line in the championship. I expect it to play a lot less importance in Barcelona for example.
From all the guys on the grid who impressed you most last weekend?
Simon: That's a difficult question, but I would have to say Alonso. Although I think he benefited from a good car and strategy, I think Alonso showed why he is one of the best drivers we have ever had in F1. But Jenson Button also impressed me as we were saying earlier. He drove a car that does not belong anyway near fifth position.
Who impressed you the most, and what are your expectations for this weekend in Bahrain?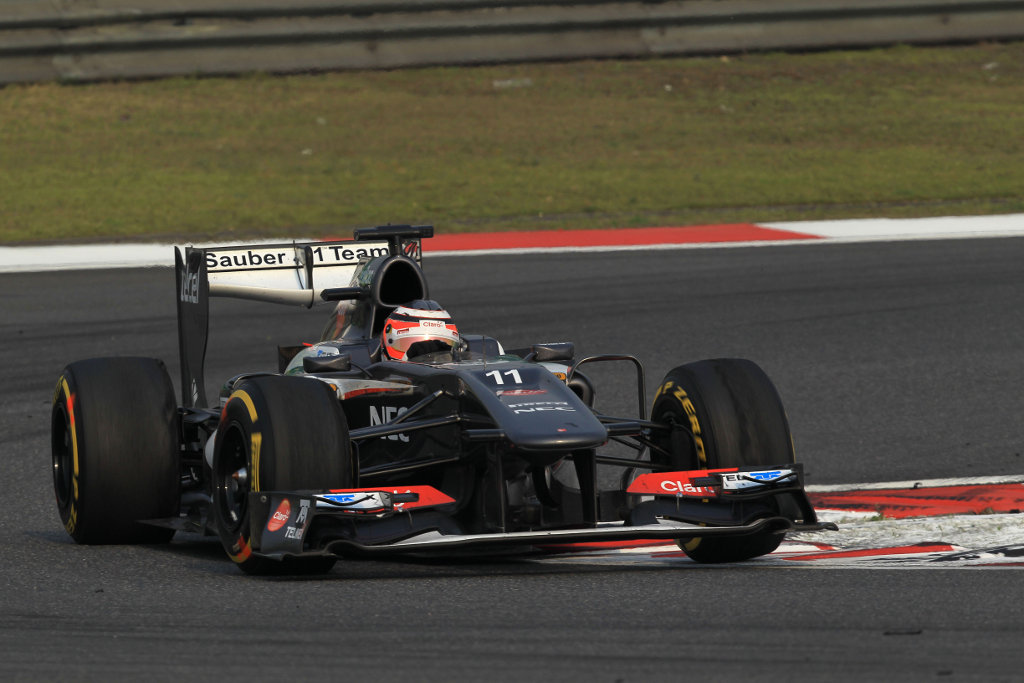 Mike: As you just said is a difficult question but I must point out also Alonso, and Hulkenberg.
As for Bahrain I would expect Ferrari to be strong again with Red Bull and Lotus in the mix, while Mercedes I think will suffer again from tyre degradation and maybe Force India will pop up in the top positions as well.
And you, any pointers about what we can expect from the dessert race?
Simon: I'm anticipating more of the same, although Red Bull are likely to be stronger contenders for the win as I feel the track will better suit them. Hopefully the race will be as good as the one last year, as Bahrain has too often provided races with little action, and not enough over-taking.
Do you think we've covered everything? Is there anything else you want to mention?
Mike: Well I think we hit most of the topics of interest from China, but still I want to mention Jules Bianchi who managed to place himself ahead of the Caterham's again. He reminds me of Alonso when he was driving for Minardi.
Like us on Facebook and follow us on Twitter for all the updates of the Formula 1 2013 season.