Now that the spring is here the 500+ workers can take advantage of the pleasant temperatures and extended daylight to gets lots of work done each week.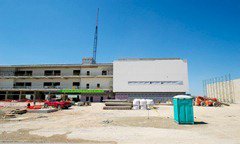 The work is being completed a lot faster and it's nearly impossible at the end of the day to not see a significant change around the track somewhere. If you are to drive past the garages that will host the most prestigious racing teams in the world in November, you can see workers installing bits and pieces everywhere from the metal framework, insulation and drywall, to the rooftop workers who are placing the air-conditioning units to keep everyone cool throughout the United States Grand Prix experience.
Media, Technology and Conference Center and the Medical Building will be covered in Cream-colored limestone which will fit beautifully into the Central Texas backdrop.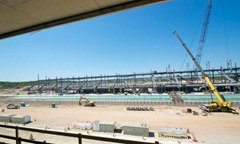 The Grandstands are growing faster now and the work is already showing significant progress. What will make the Austin track even more special is the fact that the Grandstands are only 15 metres from the edge of the track and that'll feel like you are actually on the track very close to all the action that goes on there.
Asphalt test are also being made by the Tilke Engineers & Architects because the buildings alone are not enough for a successful grand prix.
With the coming spring Circuit of the Americas has also a renewed hope for completion and little by little is getting ready to receive the Formula 1 teams in November for the first F1 Grand Prix held in the U.S. since 2007.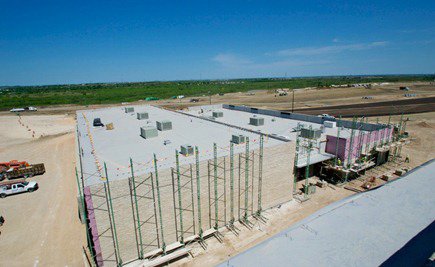 Sources: COTA
Join the conversation about Formula 1 with: @TheFormula1Blog