The Nürburgring is a motorsports complex around the village of Nürburg, Germany. It features a Formula 1 Grand Prix race track built in 1984, and a much longer old North loop track which was built in the 1920s around the village and medieval castle of Nürburg in the Eifel mountains.
German Grand Prix
Circuit: Nürburgring – GP-Strecke
Number of Laps: 60
Circuit Length: 5.148 km
Race Distance: 305.252 km
Lap Record: 1:29.468 – 2004 Michael Schumacher
2011 Stats
Pole Position: Mark Webber
Top 3 Finishers:
1. Lewis Hamilton
2. Fernando Alonso
3. Mark Webber
It is located about 70 km south of Cologne, and 120 km northwest of Frankfurt. The old track was nicknamed "The Green Hell" by Jackie Stewart and is widely considered one of the most demanding purpose-built racing circuits in the world
In 2011 the Formula 1 German Grand Prix ended with a third and a fourth place for Red Bull Racing at the Nurburgring and shouldn't, on the face of it, have worried the teams bosses too much – they and Sebastian Vettel already had a gargantuan lead in the world championship – but there were concerns within the team that they were now losing the development race to their rivals.
Vettel was off the boil throughout his homecoming weekend, unable to get the RB7's balance to his liking. For the first time this year he was kicked off the front row on Saturday, and sources reported that he cried in his dressing room afterwards. It was a double blow – firstly by being outclassed by his teammate and arch-nemesis Mark Webber and, secondly, by having a McLaren ahead of him – which wasn't in the script. Lewis Hamilton put in the best qualifying lap of his life. He may have been a tenth off pole position, but he wrung every last drop out of his Mercedes-powered MP4-26.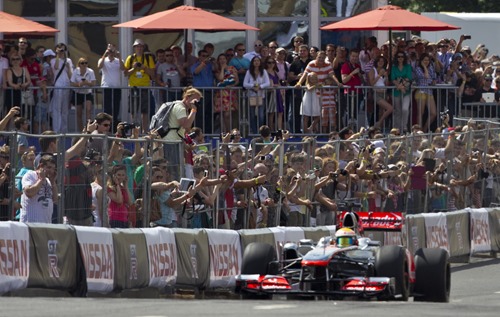 On Sunday he did everything right. While Webber got bogged down at the start, just as he did at Silverstone, Hamilton made the perfect getaway. The team employed the perfect tyre strategy and the driver was on it on every in-lap, out-lap, and jumped at every opportunity.
Fernando Alonso, overly ginger on a critical out-lap, was mugged by the McLaren around the outside of Turn 2 and victory ripped from his grasp. By starting at the sharp end, and having a car capable of matching the Red Bulls and Ferraris, Lewis was back in the environment he feels comfortable.
No mid-pack scrapes, skirmishes or radio spats. He was flawless. Hamilton had been critical of the team at recent races, which did little for morale. He described this win as "payback" and meant it on a number of levels, including perhaps giving the team 25 points by way of apology.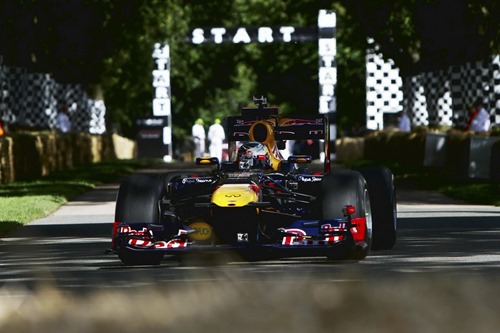 Sources: Formula1.com, Wikipedia.com, GP Week, DriveSafely.Allianz.com, McLaren Mercedes, Red Bull Racing
Find us on Facebook and Twitter for all the latest updates for the F1 2012 season