The 2012 European Grand Prix will make its start on Friday June 22nd and Lewis Hamilton is looking to try and build on his overall lead.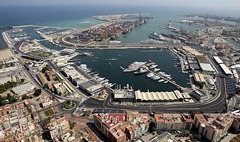 At present, Formula One is a three man race between Hamilton, Fernando Alonso, and Sebastian Vettel. Oddsmakers have released their lines for the race and Ladbrokes is the place where you can place a few friendly bets on your favorite driver.
The three drivers most favored to win this race are not surprisingly also the top three in the current Formula One standings. Lewis Hamilton of McLaren is the current favorite in the upcoming race. He sits atop the Formula One Standings with 88 points and a win at the Canadian Grand Prix. For the European Grand Prix he is favored at 11/4.
Hot on his heels in both the Formula One standings and in the odds for this race are Fernando Alonso of Ferrari and Sebastian Vettel of Red Bull. Alonso currently sits 2nd in the standings with 86 points and Vettel 3rd with 85. Both drivers are currently favored the same to win the upcoming race and are sitting at 7/2.
One you get past the top three in standings, oddsmakers have made most of the other racers in the upcoming race virtual longshots. The shortest of the longshots is Nico Rosberg of Mercedes. Currently sitting 5th in the Formula One standings, he is 12/1 to take the race.
For more information on odds for other drivers in this race, to place a wager. Hamilton is currently the favorite in the upcoming European Grand Prix, but as we know, anything can happen in these races. The race for the Formula One title is still close and Alonso or Vettel both have plenty of time to stake their claim to the title.
Info: Ash