Fernando Alonso almost lost his temper ahead of last Sunday's Indian grand prix, the Italian newspaper La Stampa reports.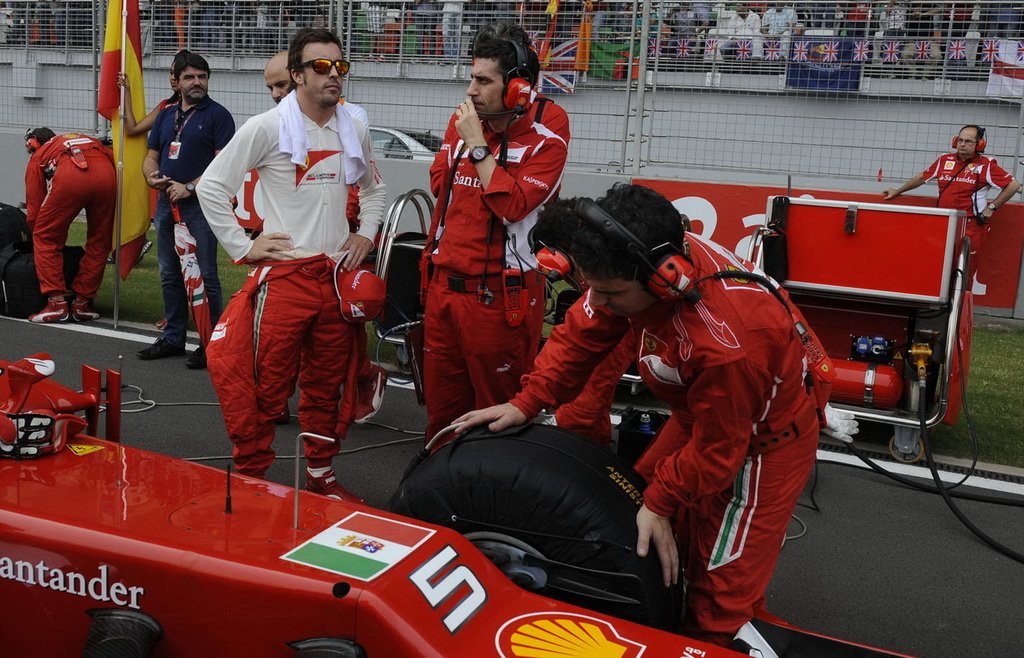 The newspaper said the Spaniard was furious after the Maranello based team's technical boss Pat Fry blamed the drivers for a sub-standard qualifying performance. "The result reflects our current potential," said Fry after Alonso qualified fifth in India. "But in order to be where we wanted and where we were capable of being, we needed to be perfect today and we weren't," he added.
Alonso went into the Indian GP weekend bemoaning the fact that, despite always talking up Ferrari's improvements, the F2012 has not substantially improved for several races. And his characterization of his title battle as a head-to-head with Red Bull's Adrian Newey might also be interpreted as a slight on Newey's Ferrari equivalents.
La Stampa said that when Alonso heard about Fry's post-qualifying comments, he "went into a rage". "(Stefano) Domenicali tried to calm him down … but the discussion continued until 1am," the report added. The newspaper said Alonso drafted on his phone a message to his Twitter fans that read: "I want my 1.2 million followers to know that the key aerodynamic components at the rear of the Ferrari are still the same as they were in May". La Stampa reported: "It took a lot of persuading Alonso not to press the submit button." Domenicali commented: "You (the media) are good at creating stories that do not exist."
Ferrari president Luca di Montezemolo is quoted by La Gazzetta dello Sport: "Alonso is right to push the engineers." Felipe Massa, meanwhile, revealed to Brazil's Totalrace that his F2012 was not in the same specification as Alonso's in India last weekend. "I had half as much as him," said the Brazilian, "and even more will arrive in Abu Dhabi." In the wake of the reported Twitter affair, Alonso told his 1.2 million followers that his fighting spirit is intact for the remaining three races of 2012. "If the sword breaks, fight with your hands," he said, quoting a samurai. "If they cut your hands, push the enemy with your shoulders, even your teeth."
Find us on Facebook and Twitter for all the latest updates for the F1 2012 season