Paul di Resta and Nico Hulkenberg qualify 10th and 13th respectively for tomorrow's Bahrain Grand Prix.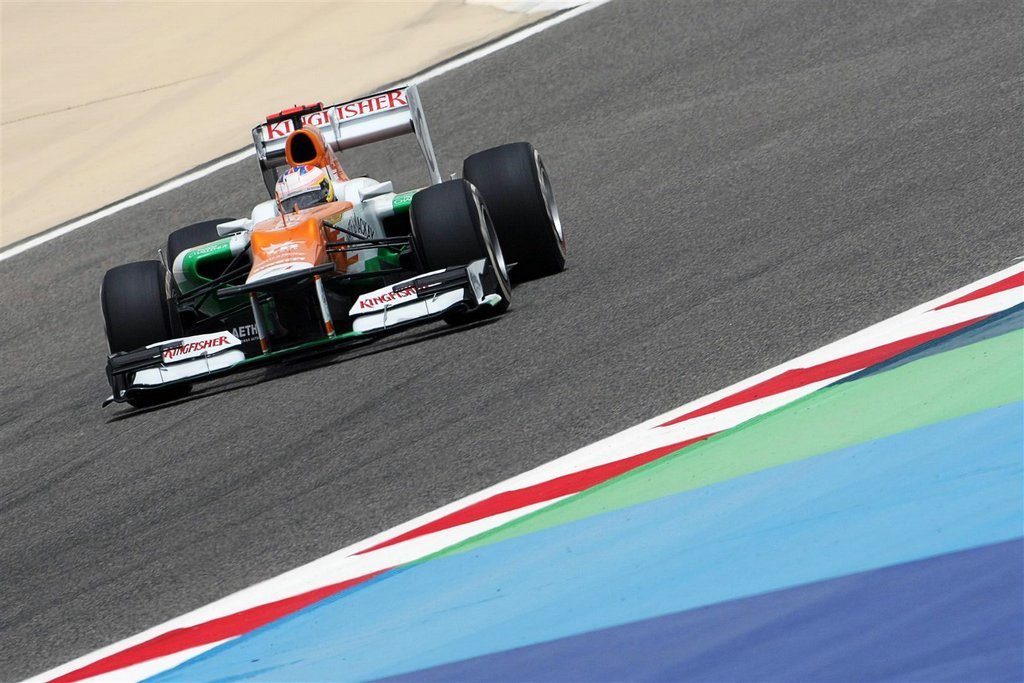 They may not have been see on our TVs, but Force India's Paul di Resta managed to get into the final part of qualifying for the first time this year, and starts 10th tomorrow.
Nico Hulkenberg isn't too far behind as he starts the race on Sunday from 13th position.
An all-round very good qualifying session for the team, who missed Free Practice 2 yesterday, thus giving themselves less preparation time than everybody else.
Paul di Resta: "I'm very happy with our qualifying performance today. With our reduced programme yesterday it wasn't easy getting all the work done, but the team did a good job to get the car dialled into the track before qualifying. I had a great lap in Q2, just three tenths away from the quickest time, but in Q3 we all took the decision from a strategic point of view to save tyres. I think this will put us in the best shape for tomorrow and I hope we can deliver a strong race."

Nico Hulkenberg: "It has been a very busy day for us, but we learned a lot this morning and improved the car all the way through to qualifying where we showed some good speed. My Q2 lap was looking very strong until the final sector where I got some oversteer and ran wide, which cost me a few tenths. Otherwise I think we could have had both cars in the top ten. But I'm still pretty pleased and I feel that we can fight for points tomorrow."
Robert Fernley, Deputy Team Principal: "I think the whole team has delivered an impressive performance today, which leaves us in a competitive position heading into the race. We worked hard at improving the car between final practice and qualifying, and I think the track conditions came to us as well. Paul's pace in Q2 shows the potential we have in the car and allowed him to reach Q3 for the first time this year, which was a tremendous effort. Nico was close to joining him too, but a small mistake cost him some time in the final part of the lap…"
Source: Sahara Force India
Full Bahrain 2012 Qualifying Results