Kimi Raikkonen's risk of not going out again to save tyres costs him a spot in the top 10, while Grosjean qualifies 7th.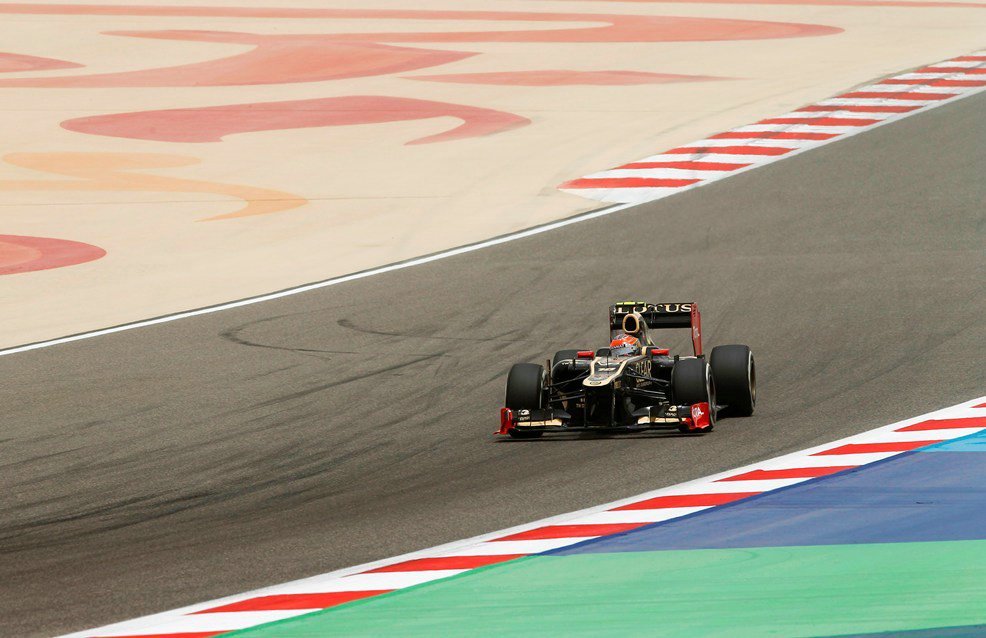 Raikkonen was another driver who, knowing about the severe tyre wear in this circuit, opted to take a risk and stay in the pits, which cost him the chance for the final qualifying shoot out, and so starts 11th.
Grosjean on the other hand did make it into Q3, and out qualified his team mate to take 7th position on the grid.
Here is what the team had to say about today's events:
Romain Grosjean: "It was a good result for the team. We've now got through to Q3 at every race weekend this season and that's always satisfying. I think we can be pleased with how the car is working. If I hadn't made a small mistake on my flying lap we could maybe be even further up the order. It's a big contrast here to the conditions we saw in China, and I think we can be proud of how well we've adapted to that change as it makes finding the right setup a big challenge. Today we were maybe a bit further behind the leaders than we'd like, but our race pace looks good and it's another close grid so tomorrow should be very interesting."
Kimi Räikkönen: "We had the speed today and we could easily have gone through to the final session with another run, but we thought it was worth taking the risk to only do one lap in Q2 and save fresh sets of tyres for the race. Managing the tyres will be a priority tomorrow, so while it was a gamble that didn't get us through to the final session it will hopefully be a strategy which pays off in the race. We knew it was going to be close and of course we always want to be as high up the grid as possible, but there were two options and we went for the one which we believe will deliver the best result on Sunday…"
Alan Permane, Director of Trackside Operations: "We're a little bit disappointed with our pace on the soft tyre and we need to assess where we lost out on speed as we didn't achieve what we thought would be possible with Romain in Q3. Kimi's pace was comparable to Romain's and with another set of tyres he could have gone through to Q3.Tomorrow will be all about tyre degradation, so we took the risk not to run Kimi a second time in the Q2 session in order to save tyres. Unfortunately, he was pipped out of the top ten at the last moment. We knew it was a risk not running him again, but the performance penalty of not making Q3 is not as great as it could have been due to the benefits of the fresh tyres saved for the race."
Source: Lotus F1 Team
Full Bahrain 2012 Qualifying Results