Sebastian Vettel grabs his first pole position of the season while Mark Webber qualifies third.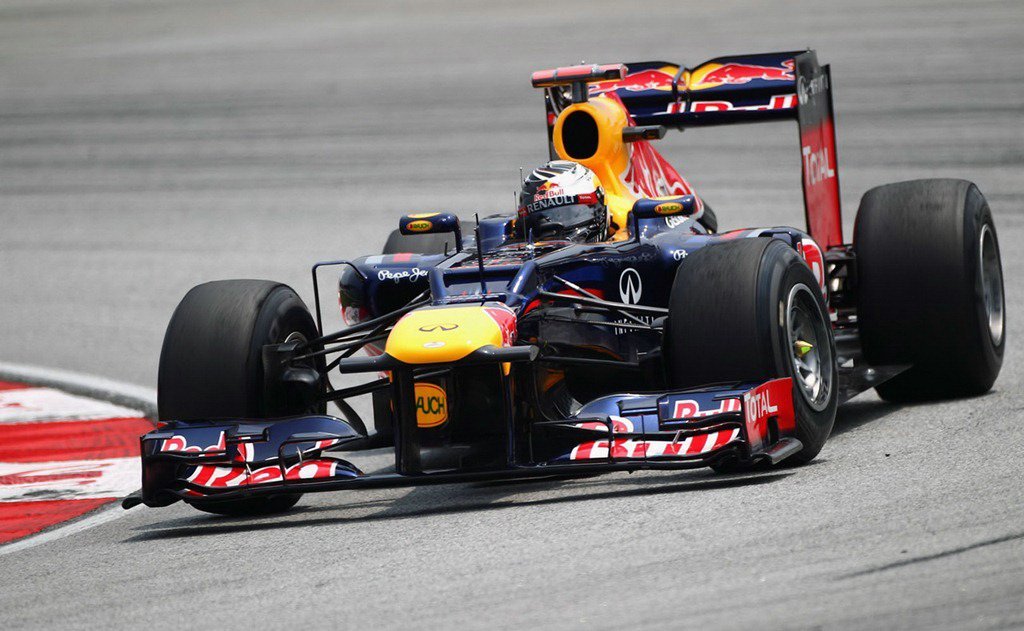 Red Bull Racing seem to have bounced back into form after qualifying their cars first and third today.
Vettel will be happy to take his first F1 pole of the season, which follows a poor eleventh place qualification in China.
Mark Webber should also be happy to be in third, but perhaps a little disappointed that he has been out-qualified by his team mate.
Sebastian Vettel: "It feels great and I completely owe this one to the team. It wasn't an easy start to the season for us and there was a lot of expectation, but I think more than anything it was about what we expected from ourselves and we didn't match it. We've been working extremely hard on the car, trimming here and there and finding the right way to go forward… The car felt better all weekend, it wasn't the smoothest qualifying session, I nearly went out in Q1, but it's good to get the pole."

Mark Webber: "The car has been working better here. The first part of qualifying wasn't easy and we both had to go again in Q1. It was a pretty decent session for me and my best qualifying performance at this circuit. Seb did a good lap for pole and we're satisfied to both be at the front. The team has worked very hard and been very focused. We haven't been too strong on Saturdays until now, but we have on Sunday. We can have a good race from there tomorrow; tyre strategy will be very, very important – a lot of drivers, including us, have used a lot of tyres already in qualifying."

Christian Horner: "A great team performance today and pretty unexpected to get pole and third on the grid here. It's testimony to all the hard work that's going on here trackside and back in the factory to deliver that kind of performance during what was a really exciting and tight qualifying session. Sebastian was nearly knocked out in Q1 and Q2 and then put it on pole in Q3, which shows how tight it was and Mark was there all the way through. Hopefully we can have a strong race tomorrow."
Source: Red Bull Racing
Full Bahrain 2012 Qualifying Results