Caterham had another respectable race today, with both cars completing the race and beating the other two newer teams.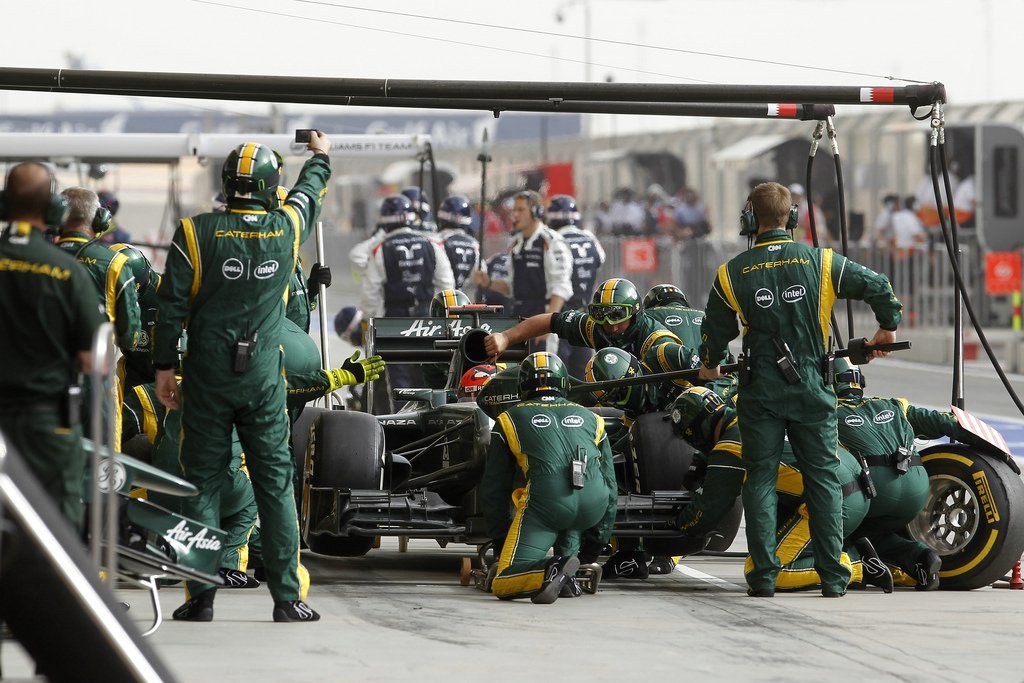 Caterham showed today that they have potential to fight with the mid-field, but they still only managed to finish higher than the two other newer teams excluding both Williams retirees and Jenson Button.
Vitaly Petrov finished in sixteenth while his team mate Heikki Kovalainen was right behind in seventeenth. Petrov's progress from twentieth to sixteenth was mainly due to the retirees, but he was able to fight Daniel Ricciardo for position.
Heikki Kovalainen suffered from a puncture on the first lap, which spoiled his chances of make his way up through the field. But Caterham are optimistic that they are making progress and in time they will be mixing with the mid-field teams on a regular basis.
Vitaly Petrov: "That was a really interesting race, particularly at the start when there was a lot of overtaking and it was good to be right in the middle of the early battles. We made some very good pitstops, quicker than in China and good enough to help me stay out ahead of Ricciardo who I had a good battle with for quite a lot of the race. It was only towards the end when we had to let the leaders pass that we started losing a bit of time but today's performance shows again how strong we can be on Sundays. This has been a good weekend all round and a great way to end the first four flyaway races. We have a couple of weeks now until the next race in Spain and we'll head there feeling very positive about how we keep progressing."
Heikki Kovalainen: "I had a good start but then had contact with a car behind in turn 10 which caused a rear left puncture. We pitted immediately and from then on it was basically about putting in as strong a race as I could. I passed Glock quickly and pulled out a good gap to him and then went after my team mate and Ricciardo. It's obviously a bit frustrating to have had the puncture on the first lap, but we can take a number of positives from this weekend, particularly from the pace we showed in qualifying and from the way we were able to look after the tyres, so overall it's been pretty good."
Thierry Salvi, Renault F1 Sport Support Leader: "I think that was a pretty good day for the whole team. Both cars showed good pace throughout the race and both Vitaly and Heikki were able to take advantage of the engine maps we gave them to easily pull away from the cars behind. Vitaly had a good fight with the Toro Rosso and did well to manage his tyre degradation, so this is another step in the right direction."
Mark Smith, Technical Director: "We can be pleased with today's performance from both cars. Despite the puncture Heikki suffered on the first lap he put in a very strong drive all afternoon and Vitaly was also racing Ricciardo hard for most of the afternoon. This shows we are definitely making progress, and our qualifying performance yesterday gives us good reason to look forward to the European season which starts in two weeks in Barcelona. We have a number of updates planned for the next few races, and more to come throughout the season, so we will aim to keep building on this type of performance and keep edging closer to the teams ahead."
Source: Caterham F1 Team
Full Bahrain 2012 Race Results