Lewis Hamilton who looked strong for pole position all of Friday is piped to the post by Vettel.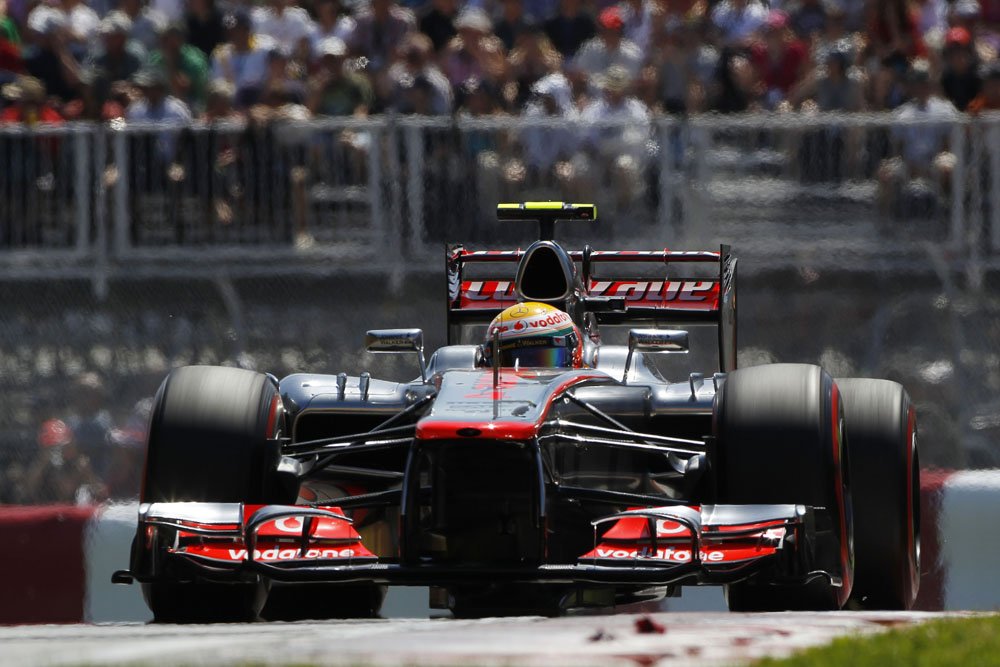 The Briton will still start from the front row of the grid, and has a good chance of grabbing a race win. Lewis, who has always been competitive in Montreal, will be a "one to watch" tomorrow.
Jenson Button meanwhile struggled to get to grips with his car. The 2011 race winner only managed 10th and chose to run on prime tyres in Q3, but looking back he would have been better to have simply stayed in the pits for the final qualifying session to preserve rubber.
Lewis Hamilton: "I was very happy with my lap – I squeezed every last ounce out of the car and didn't expect to be so far up the grid. In fact, I struggled a little in Q1 and Q2, and I wasn't sure about my ultimate pace at first, but, fortunately, in the end, I pulled it all together for Q3.

Compared with yesterday, things were definitely a bit harder for us out there today, though. It was tough trying to get the tyres to switch on properly – today's warmer temperatures made that trickier for us, I think. Still, I'm very happy with our performance and very pleased to be on the front row – we can have a really good race from there. And, remember, our long-run pace on Friday looked good, so I'll definitely be looking to go forward in the race. Having said all that, I'll be doing absolutely everything I can to look after the tyres.

Lastly, the guys have been working really hard to improve our pitstops, too, so I think there's a lot to look forward to."
Jenson Button:  "For Q3, we were a bit stuck for tyre choice: used Options would have probably kept us 10th, so we decided to roll the dice and run new Primes. It was a tough decision, and, with the benefit of hindsight, we probably shouldn't have run at all.

It was always going to be tricky to beat anyone in Q3 by running Primes, since everyone else was on Options, but we didn't have any new Options remaining. So we thought we'd give it a go.

Today wasn't great, you'd have to say, and 10th isn't the best place to start, but it looks like being even hotter tomorrow – probably the hottest race of the year so far – so it may well throw up a few surprises for everyone. I still think we can still have a good race, even from the fifth row."
Martin Whitmarsh: "Lewis drove a great lap in Q3 today, and will start tomorrow's race from the front row as a result. And when Lewis is on the front row, you always fancy his chances, don't you?

Jenson, having lost a lot of track time through no fault of his own yesterday, was always going to be playing catch-up today. In the circumstances, therefore, he did very well to get through to Q3 this afternoon, especially as it was so close at the top of the time-sheets. But, in getting there, he'd used up all his new Option tyres, which meant there was little point in his re-using one of his already-used sets of Options in Q3, since doing so would have been unlikely to have afforded him the opportunity to improve his grid position significantly…

I suppose you could say it's a slightly adventurous strategy – but then, given Jenson's troubled running so far, an adventurous strategy was always going to be what was required for him here today. And, as we all know, having watched with fearful thrill his wondrous run from stone-last to triumphant first here last year, there's probably no-one in the world better able to exploit an adventurous strategy at the Circuit Gilles Villeneuve than Jenson Button."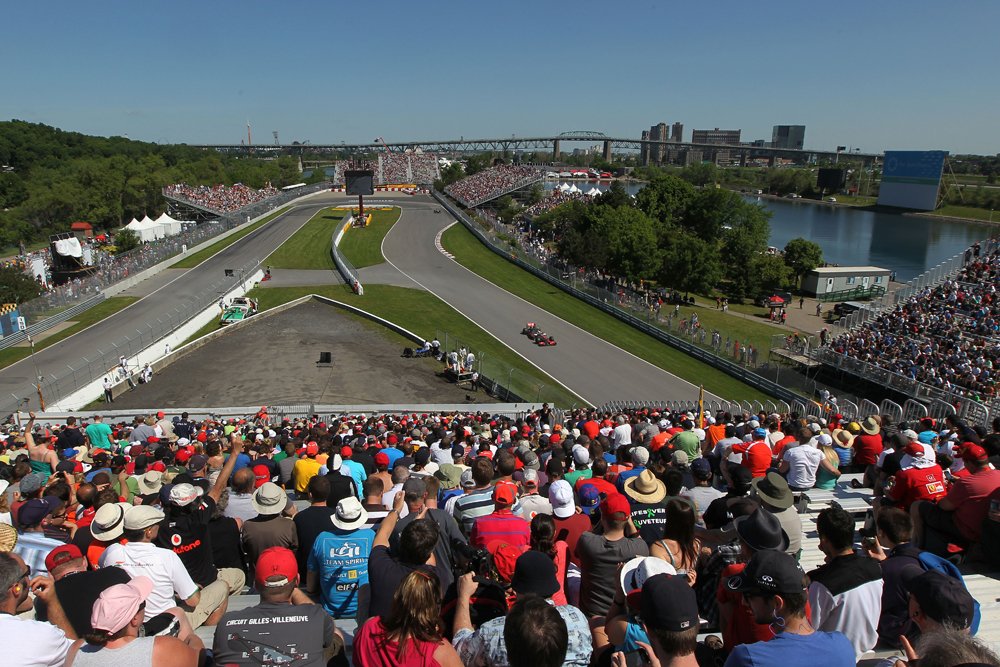 Source and Images: Vodafone McLaren Mercedes