Red Bull pulled a good performance today, in particular Sebastian Vettel who took pole position.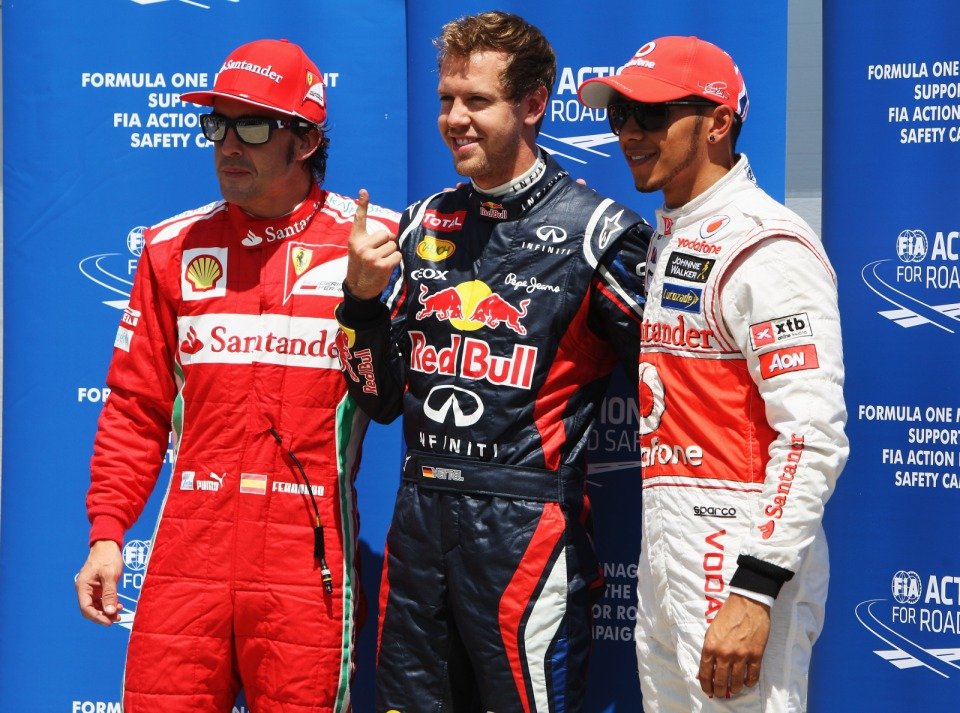 Sebastian Vettel was leading the final lap of the race last year, only to lose the lead to Button when he spun. With the German starting on pole on Sunday, Seb has another chance to get his win back when he leads the drivers off the grid.
Mark Webber was surprised to get fourth position today, with the Australian having little confidence in the car today. But with a long race tomorrow, the Australian hopes that he can gain some positions.
Sebastian Vettel: "We were clear about the car today and able to improve step by step in qualifying. I'm very happy with the result and the laps at the end of qualifying, as we were able to improve each time. It puts us in a great place, but nevertheless tomorrow is more important. We put ourselves in a good position, eight metres ahead of Lewis and then we go from there. It's supposed to be hotter tomorrow, so it's important to get a good start and see what we can do. A lot of things can happen."
Mark Webber: "I'm surprised I'm in fourth – it wasn't the smoothest session, so I'm actually quite surprised to be there. I wasn't super happy with the last few runs in terms of confidence in the car and that means you don't get the most out of yourself, so fourth is okay. It's a long race and we're up there. Seb did a very good lap. The car's good here and the weather should be good tomorrow for the race."
Christian Horner: "A strong team performance today. Sebastian looked really competitive throughout qualifying, going quickest on his first run in Q3 and improving slightly on his second run to take pole position for tomorrow. Mark also had a strong qualifying and will line up on the second row of the grid, we had a small issue with a tyre blanket on his last run, but nonetheless he did an excellent job and to be starting on pole and the second row is a great for tomorrow's grand prix."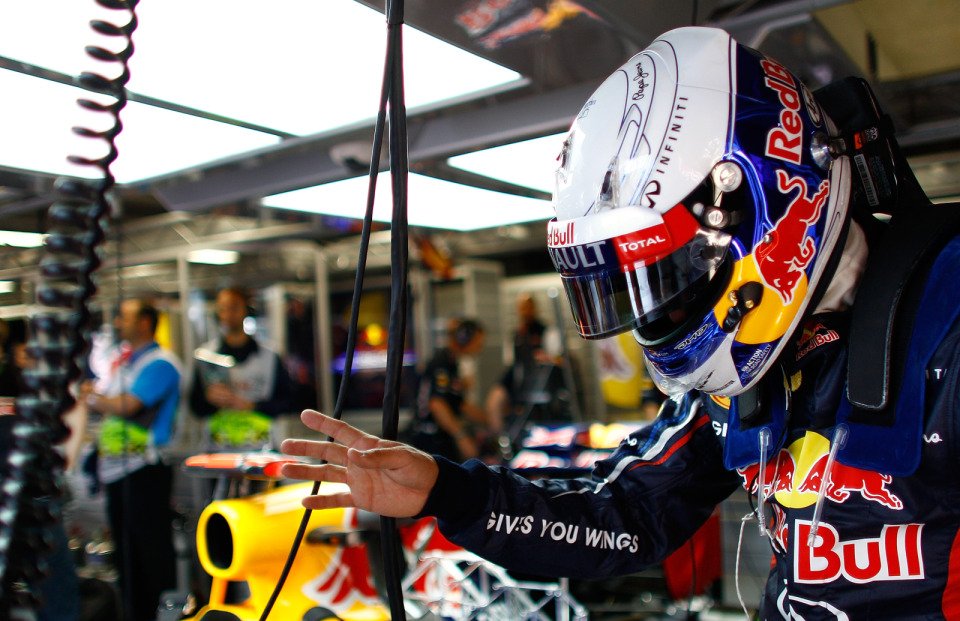 Source: Red Bull Racing | Images: Getty Images