While the FIA readies to analyse a possible breach of the official rules, Germany's Sport Bild claims Mercedes also broke an explicit gentleman's agreement between the teams when it ran its 'secret' test in May.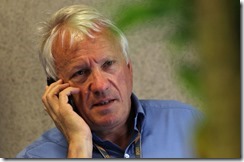 The magazine published a copy of the signed 'Testing Agreement 2013′, featuring the signature of every team boss, including the under-fire Ross Brawn. The document shows that F1's eleven teams agreed that in the event Pirelli wanted to run development testing for 2014, any test would have to be jointly approved by the testing committee – the teams – and the FIA. "The document raises massive questions about Mercedes' credibility," said Sport Bild.
And according to another German publication, Brawn's job might not be the only one in doubt over the 'test-gate' affair. Auto Motor und Sport reports rumours that FIA president Jean Todt is moving to replace race director Charlie Whiting – who supposedly told Brawn the highly controversial Barcelona test would be in compliance – with Giorgio Ascanelli. Italian Ascanelli is a highly experienced F1 engineer who most recently was Toro Rosso's technical director.
But a paddock voice said: "That (replacing Whiting) would be the most stupid thing Todt could do. "Charlie has the most difficult job in the world, and he does it well."
Meanwhile, Red Bull team boss Christian Horner made clear that although the FIA will also have Pirelli in the dock on June 20, its real gripe is with Mercedes. "Our issue is nothing to do with Pirelli," he is quoted by the Mirror. "It is about a current entrant breaking the rules by using a current car."
Info: GMM, Image: GrandPrix.com