In the Italian media news have emerged that connected Ferrari with Ben Agathangelou, the man who is going to help Scuderia in  the aerodynamics department.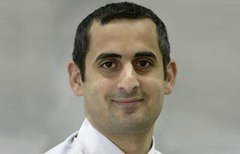 Ben's job will be in part to correlate the data obtained in the wind tunnels by Ferrari which apart from using its own tunnel in Maranello has rented on more than one occasion the Toyota facilities in Cologne.
The work done in the aero department ran by Nikolas Tombazis was one of the weakest part of the Ferrari's single seater in the past years. The team has begun restructuring the whole department in the early months of 2012 but the process is harder than anticipated and the team technical department suffered a huge blow after Technical Director, Aldo Costa was fired last year.
With his 40 years Agathangelou is true globetrotter and he server a similar role back in 90's with McLaren and after that he took the role of chief aerodynamicist with Tyrell, the later he moved to Honda, Benetton and Jaguar where he remained for five years until the team was sold to Red Bull and the arrival of Adrian Newey to the technical team made him leave in 2007. Later or Ben joined Dallara and he help the design of the Hispania F110, with which the team competed in its first year in Formula 1.
Info: omnicorse.it, Image: msfree