McLaren and Force India will not test at next week's Pirelli tyre test, while Ferrari has confirmed it will call upon Pedro de la Rosa and Jules Bianchi to drive its car.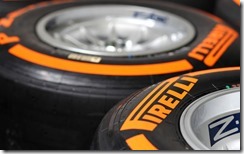 The test will take place between December 17 and 19 in Bahrain and will be conducted by Pirelli in order to get data on its 2014 tyres. When the test was first announced by the FIA on Monday, Ferrari, Red Bull, Mercedes, Toro Rosso, Force India and McLaren were set to take part, but the latter two have now confirmed they will not make the trip to Bahrain.
Meanwhile, Ferrari has revealed test driver de la Rosa and Marussia driver Bianchi will be at the wheel of its F138 over the three days. The FIA has allowed the participating teams to run 2013 cars at the test in order for Pirelli to get the best possible data from the three days.
"Pedro de la Rosa and Jules Bianchi will take to the track in Bahrain at the wheel of a Ferrari for the Pirelli organised test from 17 to 19 December," a Ferrari statement read. "While the data management and the daily schedule will be defined by Pirelli, de la Rosa's work at the wheel of the F138 over the first two days will be important in terms of defining the continuation of the simulator development work began by the Spaniard in 2013.
"As for Bianchi, he drives on the final day and with a nod to the activity surrounding young driver development undertaken by the Ferrari Driver Academy, it will be an opportunity to demonstrate the progress he has made this year in Formula One."
Info: © ESPN Sports Media Ltd., Image: Pirelli