The FIA has announced that Formula One will award double points in the final race from 2014 in a bid to keep both championships alive until the end of the season.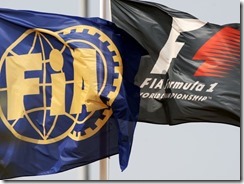 The move one of a number of changes planned to reinvigorate the sport after a year where the championships were done and dusted with three races remaining.
The FIA believes the decision will "maximise focus on the championship until the end of the campaign". The final race of the 2014 season is in Abu Dhabi on November 23.
Meanwhile, the FIA have also announced that the principle of a global cost cap has been approved, which could be introduced in January 2015.
Driver number changes has also been agreed, with drivers allowed to keep a number of their choice throughout their career, with only the world champion set to have the number one. If the same number is selected by more than one driver, then it will be awarded to the driver who placed highest in the drivers' championship the season before.
The principle to introduce a five-second penalty for minor incidents has also been accepted for next season.
Info: ESPN, Image: FIA