The 2012 had bad start for the young Spanish driver, when he received a phone call from his former boss informing him that he was laid off weeks only after he had reassurances that will continue to drive for Toro Rosso.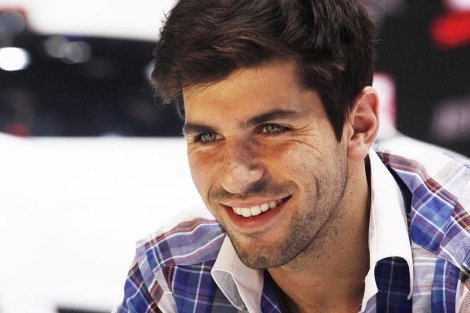 Following the bad news Jaime signed up to comment some of the 2012 Formula 1 races with BBC and later on he received a very good offer from Pirelli to become one of their test drivers.
Now the youngest driver in history to get into an Formula 1 car said into an interview for the Spanish newspaper La Vanguardia that he has all figured out for the 2013 Formula 1 Season.
After he remain without a drive in 2012 all seemed very complicated and almost impossible to make a comeback for 2013 but Jaime remained optimistic about his chances:
"I'm happy. This was a completely necessary step into my life, a transition year in which I am learning so much. I am developing a product that nobody knows and that is vital for Formula 1: to know the tires and how to understand them. I chose to be with Pirelli because it was the best choice and I know that the tires are extremely important in Formula 1, they were last year and this also one must know how to manage them well and in the best way possible. I'm in the right place  and I have the external point of view because I am also with BBC commenting races. I am having a moment of my life completely necessary and I look forward to returning next year. "

This year's F1 championship is more even than ever, and that is something positive for the sport. "With the new regulations the blown diffuser was banned and that made everyone lose an efficient aerodynamics load, some more than others but this creates a more balanced and equal time table. Between the first and the fifteenth is a second and a half now while last year this difference would have been between the pole and the seventh. Now with the new regulations is down to the driver and the tyre to make the difference. The tyre because you have to know how to manage them, and a minimum change in strategy can bring you great performance. The strategies are essential now and this is because there is very little difference between the cars."
Talking about his past time with Toro Rosso Jaime said that is already a closed chapter and he is focusing only on 2013:
"I'm in the prime of my life. I always say that what does not kill you makes you stronger and Toro Rosso has not killed me, so it made ​​me stronger. Red Bull has given me everything for six years. I know where I go; I know where I'll be next year. In addition, at 22yo I'm in the best physical and mental form and I have no doubt in my abilities and what I can do."
Info: La Vanguardia