Paddy Lowe will attend his first grand prix as Mercedes' executive technical director this weekend at Silverstone.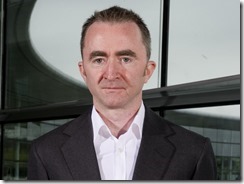 The 51-year-old started work at Brackley early this month, having served a period of 'gardening leave' after stepping down as McLaren's technical boss. Germany's Sport Bild reports that the Briton's home race this weekend will mark his first in the paddock and on the pitwall in Mercedes team wear.
McLaren team boss Martin Whitmarsh told Sport Bild that it was his decision to release Lowe early from his 2013 contract. "I did it because I like Paddy," he said, "and because we have a good relationship with Mercedes-Benz." McLaren will remain powered by customer Mercedes engines until its works partnership with Honda formally begins in 2015.
It was previously thought Mercedes had to buy the remainder of Lowe's contract, but Whitmarsh said: "In the end I just thought it wasn't right to delay Paddy's commitment to Mercedes unnecessarily. "I wanted to do it fairly and correctly," he added. Sport Bild correspondents Bianca Garloff and Ralf Bach said Lowe's precise role is yet to be defined, but he is "somewhere between team principal Ross Brawn, motor sport director Toto Wolff and technical director Bob Bell. "Paddy is a smart guy," Whitmarsh said. "I recruited him myself more than twenty years ago. "But I don't know the organisation at Mercedes and where he fits in there. Clearly they have many bosses, but they must know what they are doing."
Info: GMM, Image: Mercedes