With the elections over, France's government has cast doubt over whether the country will return to the Formula 1 calendar in 2013.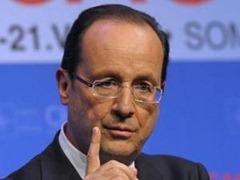 Under the leadership of Nicolas Sarkozy, the Paul Ricard circuit was agreed to make an F1 comeback for the first time since 1990. However, since the initial talks and with the general elections won by the socialist party, the situation has now changed.
With Francois Hollande now leading the country, France seems less likely to return to F1. The last race held in France was back in 2008 when Felipe Massa capitalised on a broken exhaust for Kimi Raikkonen and took the win on Magny-Cours.
"There are more races now than in 2008" said to RMC Radio Valerie Fourneyron, France's sports minister.
"We are not against having a Grand Prix in France but we must have transparency over this topic and not murkiness over the financial aspects with F1 boss Bernie Ecclestone or environmental issues.

"This is something which deserves a lot of attention. We also need to know how much the state will be endorsing any shortfalls, plus there are major accessibility problems at Castellet (Paul Ricard). All of that needs a little more than ten minutes of attention.

"So we are not sure we will be seeing a Grand Prix in France next year, but there is no strong objection either."
France was one of the first countries to get into motorsport racing and road races began there in late 1800, but as accidents and fatalities became frequent the use of European circuits became more popular.
Source: Live Sports 24, Image: Reuters/Philippe Wojazer