If you are a Formula 1 addict like I am then you really want your informations with you at all times. Red Bull knows all that and this weekend they will release an application for iPhone, iPad and iPod that will deliver all that right into your hands.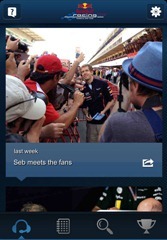 Formula One is all about knowledge. From lap times to driver facts and figures, from who's talking to who, to which celebrity's wearing what… it's what you know. And it's all here. If you want to know what's going on in the Paddock, in the pitlane or on the track, then you need this app.
Brought to you by current F1 world champions' man on the inside (knowingly dubbed the 'Red Bull Racing Spy'), this one gives you everything, from results to parties, from behind-the-scenes pictures to gossip.
As well as all the unique features, the Red Bull Racing Spy will also bring you the information that you'd expect from any self-respecting F1 app including lap by lap track positioning, race specific facts and figures, driver and constructor championship standing and a full race calendar. To download the app go here and make sure you get the inside line for the start of the new F1 season.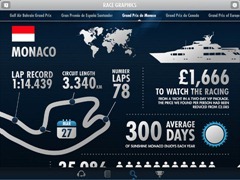 Here some key features:
– Real-time commentary from our man on the inside
– Exclusive behind-the-scenes pictures
– Race-specific facts and figures
– Access to the Red Bull Racing grand prix diary
– Full race results, driver and constructor championship standings
* Requirements: Compatible with iPhone, iPod touch and iPad. Requires iOS 4.0 or later.
Not convinced yet ? watch the video here: