Red Bull will be forced to modify the controversial holes in the floor of its RB8 after the FIA clarified its position and deemed the design was not permissible.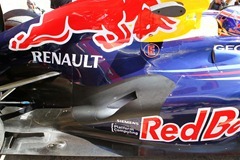 The ruling, sent by the FIA to all the teams, will apply from next weekend's Canadian Grand Prix onwards and does not affect Mark Webber's Monaco Grand Prix victory. Red Bull evidently does not plan to contest the ruling, and will modify its car accordingly for Canada.
Ferrari, McLaren and Mercedes had all expressed doubts about the legality of the holes ahead of the rear wheels of the Red Bull in Monaco, although they decided against a post-race protest. Red Bull believed there was a grey area in the rulebook concerning the design of the holes, which were not believed to have provided a significant performance advantage.
The FIA has moved to outlaw the design, however, saying that the rule book makes it implicit that fully enclosed holes may not be located in the bodywork just ahead of the rear wheels.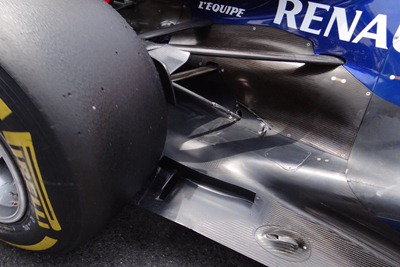 Source: Racer.com, Image: neogaf.com