It appears that the Red Bull based teams of Red Bull Racing and Scuderia Toro Rosso may be the only F1 teams to skip this year's Silverstone young drivers' test.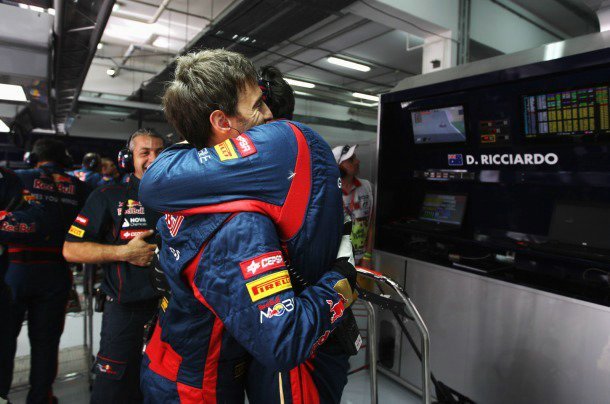 In 2012, every Formula 1 team can attend just one young drivers testing event. The first one is at Silverstone in the UK in July, and the second is at the Yas Marina circuit in Abu Dhabi in November.
According to Pirelli, ten of the twelve F1 teams will be opting for testing at Silverstone. And according to Autosport, the two teams that wont be at Silverstone are both the Red Bull owned teams that will instead opt for the Abu Dhabi testing.
However, F1 teams can at the last minute choose to skip Silverstone in favour for Abu Dhabi if they so wish. This would likely happen if the testing period is spoilt by rain, which would dampen (sorry for the pun) the usefulness of testing if it were in those conditions.
Pirelli have also confirmed that they have no plans to test any new tyres at either testing event.
Source: Autosport