Red Bull has asked the FIA if it can follow Mercedes' lead and conduct a 1000 kilometre tyre test with Pirelli, using its 2013 car.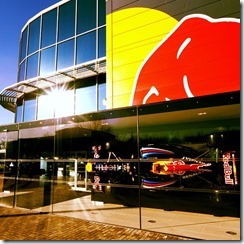 The world champion team has been heavily critical of the Mercedes test, which resulted in the German team being banned from the forthcoming young drivers test. But the FIA has since clarified that, so long as Pirelli and F1 teams follow the right processes, tyre tests like that are actually allowed. So Brazilian correspondent Livio Oricchio, writing for O Estado de S.Paulo newspaper, reports from Silverstone that Christian Horner has asked the governing body if it can be the next team in line for a Mercedes and Ferrari-style test.
"Horner is convinced," said Oricchio, "that the 1000 kilometres of testing that Hamilton and Rosberg did in Barcelona had a direct effect on Mercedes' rapid development in the last few races." Speed Week is reporting similarly. "Red Bull has sent a detailed letter to race director Charlie Whiting to clarify the question: 'under what circumstances can we also go testing?'" that report said.
Because of the 'test-gate' scandal, in which Red Bull has been vocally critical of Mercedes, a palpable tension between the two teams now exists. Mercedes' Toto Wolff insists that some quotes about Red Bull in the German media last week were taken out of context, but according to Bild newspaper he had agreed with Pirelli to sit down for a 'peace summit' at Silverstone. Red Bull's Christian Horner, however, refused to attend. "That was not a good idea," Horner is quoted as saying. "The tribunal is over and we want to look forward from now on." Wolff responded: "It's a shame Christian declined (to attend). I would have liked to talk about the tribunal, maybe clear up some things and get closer together once again."
Info: GMM, Image: Red Bull Content Pool