Red Bull can win this year's championship and also be ready for the enormous challenge of the radical 2014 rules.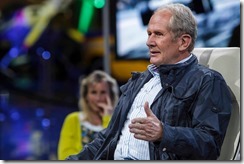 That is the claim of Dr Helmut Marko, as this year's title-charging teams grapple with the even-more-delicate-than-usual task of balancing two parallel development tasks. "With these huge technological changes, it is a difficult situation for a team like us," Marko said on Austrian television Servus TV.
Indeed, while some big teams like McLaren are basically now fully immersed in the 2014 programme, abandoning this year's car is not a luxury Red Bull can afford. "Our plan is that we are going to keep developing to win the (2013) world championship and, at the same time, work on the new car as well," Marko confirmed. "We are not a small team, but we are not the biggest either," he insisted.
But counting in Red Bull's favour, Marko said, is the renowned skill of technical boss Adrian Newey, who not only is good at balancing two development programmes, but he also relishes a raft of sweeping rule changes. "I am convinced that we will come again next year with solutions that are not conventional," Marko said. "It's not as though we have the new car just sitting in the corner — some teams in the technology group under Adrian Newey are working only on 2014," he revealed. "One thing we have learned over the years is that, whatever you develop, you always learn something, even if the rules are changing."
Yet another challenge for teams at present is the uneasy prospect of an eleventh-hour switch from Pirelli to Michelin tyres for 2014. McLaren's Sam Michael said the change would affect the car's aerodynamics, suspension geometry and setup parameters, but teams have no option except to "assume" their cars will be running Pirelli tyres next year. "Right now we're fully down the road of designing our car for Pirelli tyres," he told reporters during the Vodafone teleconference on Wednesday. "If that changed, like anything in F1, then you'd adapt, because F1 is all about change management."
Info: GMM, Image: Red Bull