After a disappointing Monaco GP, Williams are sporting a new rear wing design today in Canada.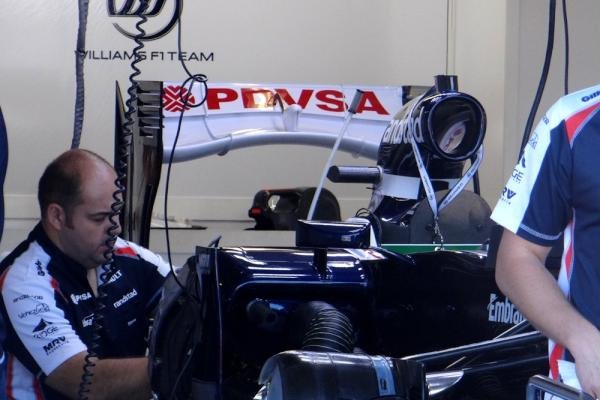 In an effort to increase their competitiveness this year, in particular when using the DRS, Williams F1 have designed a new rear wing that they hope will make all the difference.
The bottom of the wing curves instead of the usual flat design that we're used to. Pastor Maldonado, who won his first F1 race earlier this year, explained yesterday the team's thought behind the wing profile, and adds that its one of many new upgrades on the car:
"We have a new rear wing here, and I hope it will be better for the DRS but also for all the weekend. It's all to discover. We need to test tomorrow and analyse many things on the car. We have a completely new aero package, so let's see."
Senna in the past had told reporters that DRS was something that the team needed to exploit more, and highlighted its value to gaining additional positions. However, in first practice today, Bruno only managed 21st, while his team mate took a more respectable 13th best time. We'll see if both drivers can improve when second practice starts.
Source: Autosport