The qualifying session for the German Grand Prix in Hockenheim started in dry conditions, but then thunder, lightning and heavy rain came.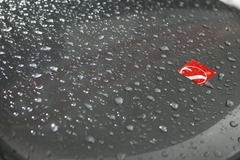 In dry conditions both Sauber F1 Team drivers put in strong performances, but on the wet track in Q2 they were a bit unlucky with traffic and timing, and this resulted in P12 for Sergio Pérez and P13 for Kamui Kobayashi.
The result might not be be exactly what the Sauber F1 Team hoped for, as they expected better results today. It was quite hectic at the beginning of Q2 when it started raining and the team had to put the cars on intermediate tyres. Both drivers had been very quick in Q1, but then struggled in the wet. There was a strong prediction that qualifying would be run in wet conditions, while for the race conditions should be dry. Therefore Sauber compromised the set-up to a certain extent.
Sergio Pérez: "It is such a shame. It looked really promising for us until the rain set in. After I changed to soft tyres I ended up second fastest in Q1. Then we went out late on intermediates in Q2 and I was stuck in traffic. I had cars in front of me, but could not back off as there were some behind me as well."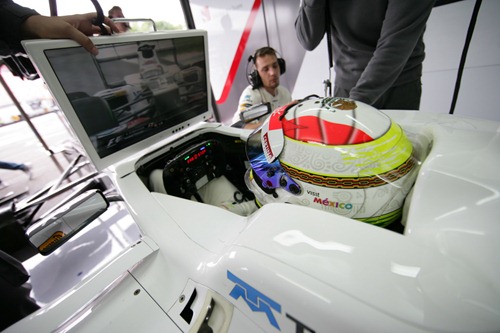 Kamui Kobayashi: "It is a pity because I'm sure in dry conditions we would easily have been in Q3, as we had a very good pace. I even refrained from using soft tyres, and the lap I did on the medium compound was good enough for Q2. But then in the wet we didn't make it. In dry conditions my car is really good. In the wet it is a lot better than it was on Friday when I struggled badly. We found something wrong and did some changes, but it is still not completely right."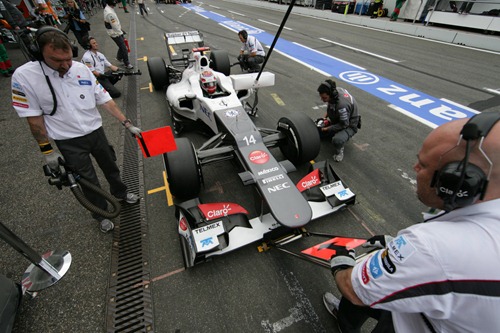 Peter Sauber, Team Principal: "Both our drivers performed very strongly in Q1 in the dry, but then had a more difficult time in the wet. I believe this was influenced by the fact we chose a set-up which is more for dry conditions. The forecast for tomorrow predicts dry weather, so our drivers will be able to attack in the race."
Source: Sauber F1 Team