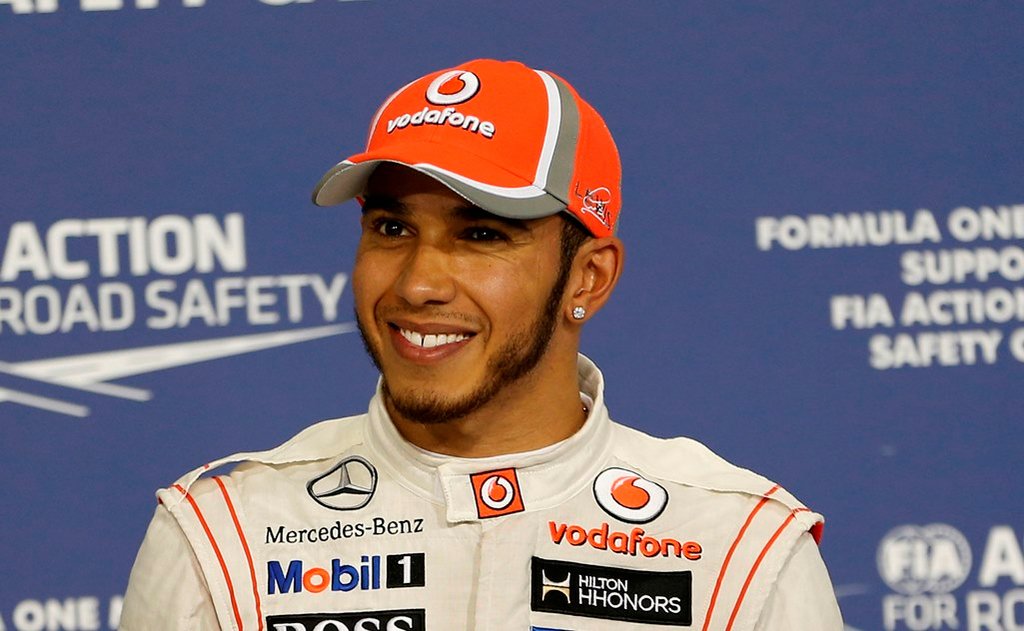 Today Lewis Hamilton grabbed his second ever pole position in Abu Dhabi. The Brit showed a dominant performance all day Saturday and proved that the Red Bulls can't have it all their own way after all for the remainder of the F1 season.
Mark Webber who out-qualified Red Bull team mate and championship leader Sebastian Vettel will join Lewis on the front row on Sunday.
However, later in the day it was announced that Vettel who recorded the third fastest time in Q3 had been disqualified from qualifying and instead will race from the back of the grid.
The Red Bull Racing driver underfueled the car for his final qualifying lap, which meant he had insufficient amount left to park his RB8 back into the pits and pass FIA tests. Therefore the stewards had no choice but to remove his timings from the day just as they did to Hamilton back in May.
This could have huge implications for the title hunt as Formula 1 championship contender Fernando Alonso has been promoted to 6th on the grid, and has a decent chance of closing the points gap or even surpassing Vettel in the title race with just the United States and Brazil races remaining after this weekend.
Pastor Maldonado and Kimi Raikkonen meanwhile will start 3rd and 4th on Sunday, with Jenson Button in 5th and Rosberg in 7th.
What are your thoughts on Saturday's qualifying results and Vettel's disqualification? Will Alonso make the most of his opportunity to take the lead again? Join the conversation on Facebook and Twitter!