Argentina may join a host of other nations returning to the F1 calendar next year according to reports.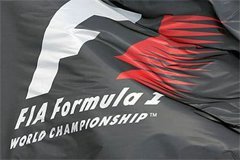 Argentina, which last hosted a Grand Prix in 1998, may be set to hold a race from next year till at least 2015. A deal is alleged to be signed next month, and would see the country hosting a Grand Prix for three years on the streets of coastal city Mar del Plata.
The last race held in the country was at the Autodromo Oscar Alfredo Galvez in Buenos Aires, but the addition of another street race could potentially see a total of 6 non-circuit GPs next year, joining Monaco, Singapore, Valencia, Melbourne and New Jersey.
If the race in Argentina does join the packed F1 calendar, will this force another race to be dropped? We will have to see!
Source: Planet F1