Audi R18 e-tron quattro with Williams Hybrid Power Technology makes history as the first hybrid vehicle to win Le Mans.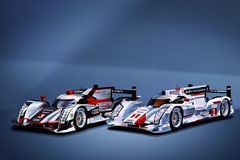 The Audi R18 e-tron quattro, supported by Williams Hybrid Power's (WHP) innovative electric flywheel technology, has won the 80th running of the 24 hours of Le Mans and in the process made history as the first hybrid powered vehicle to finish on the podium. 2012 saw hybrid vehicles race at Le Mans for the first time, with WHP's electromechanical hybrid flywheel system assisting to power the Audi #1 and Audi #2 to first and second place respectively.
The 24 hours of Le Mans is the world's oldest and most gruelling endurance race, taking place annually since 1923 on France's Circuit de la Sarthe. The two Audi R18 e-tron quattro's dominated the race from start to finish, only relinquishing the lead once for a few laps on Saturday night. The two hybrid cars fought a close run battle throughout the night during which the lead changed several times before the Audi #1 car driven by Marcel Fässler, André Lotterer and Benoît Tréluyer emerged victorious.
WHP designed an entirely new, ultra-lightweight electric flywheel and associated power electronics for the Audi R18 e-tron quattro, working closely with Audi engineers to fully integrate the system into the car. The key features and benefits of the WHP system are highly suited to endurance racing and this made the WHP flywheel the prime candidate for Audi's project when compared to other technologies such as batteries, ultra-capacitors or mechanical flywheels.
Dr. Wolfgang Ullrich, Head of Audi Motorsport, said, ''This is no doubt a historic victory for Audi. We were the first to win Le Mans with a direct-injection turbo gasoline engine and the first to be successful with a diesel engine. It's a great result that Audi is now the first brand to have achieved victory with a hybrid vehicle – and right on the first run, as before with the two other technologies, and – what's more – with both R18 e-tron quattro cars on the two top spots.'' Ian Foley, Managing Director of Williams Hybrid Power, commented, ''Because of Audi's pedigree at Le Mans there was pressure to get this project right, and to see our technology play a role in this historic triumph is immensely satisfying.
Our flywheel technology started its life as a motorsport application and whilst it's since been adapted for a variety of other purposes, motorsport will always be close to our heart and is the ultimate proving ground for our technology. Hopefully we have shown that innovative hybrid systems not only help the environment, but give a race car a fundamental performance boost in terms of power injection and fuel saving.''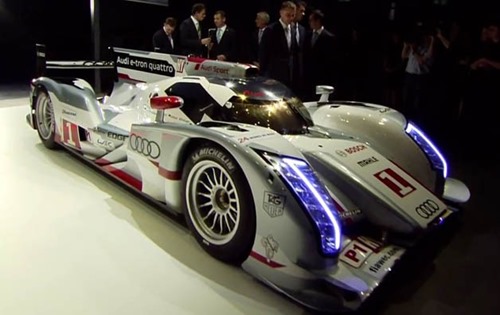 Info: Williams F1 Team, Images: Google Images