Nico Rosberg turned his first pole in his F1 career to his first race win in an exciting Chinese Grand Prix.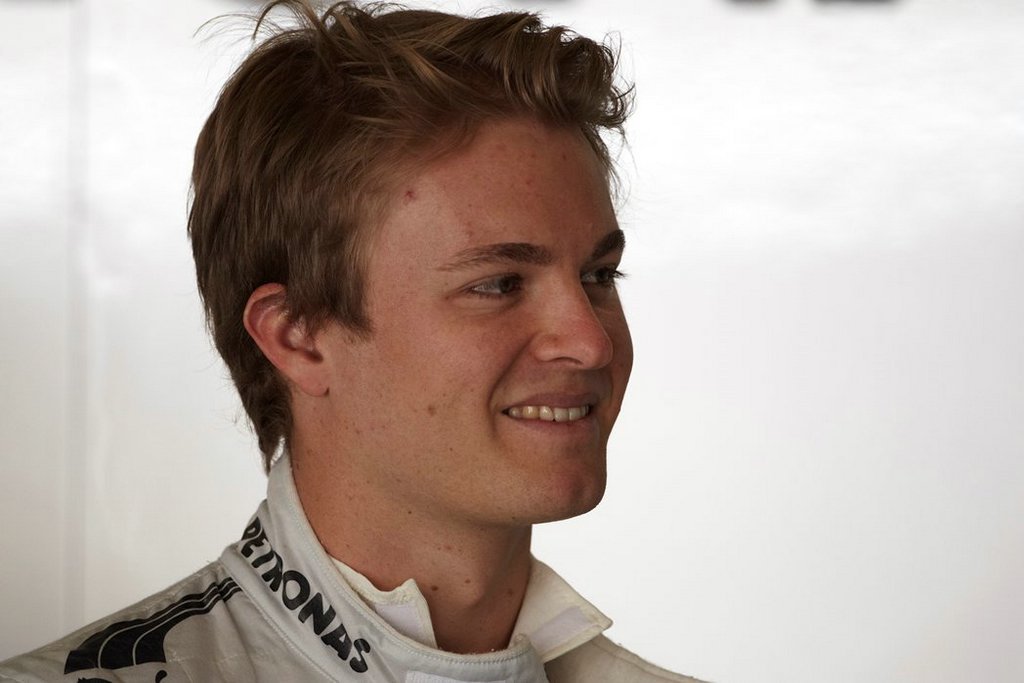 Rosberg led most of the race and finished over 20 seconds ahead of second place man Jenson Button. Lewis Hamilton takes the last step on the podium which marks three third places in three Formula 1 races for the Briton.
Sebastian Vettel who started 11th just missed out on 4th place after his Red Bull teammate overtook him near the very end.
Michael Schumacher had an F1 race to forget after a pit stop problem meant that he had to abandon the Grand Prix due to a wheel not being fully attached to his car.
Romain Grosjean was the first Lotus driver to cross the line and marks the first Formula 1 race finish for the Frenchman. The other Lotus driver Kimi Raikonnen suffered from his tyres "falling off the cliff" with just a few laps to go, which resulted in the 2007 world champion quickly falling from 2nd to 14th.
Fernando Alonso failed to gained any places overall as he was the first finishing Ferrari driver in 9th in front of Kobayashi who collected the last champsionship point.
It was a Formula One race that was initially quite tepid but most of the drama was left to the second half of the race which at one point saw Raikkonen, Vettel, Button, Hamilton and Webber all fighting for second position once it became clear that Rosberg was unbeatable.
Despite the huge amount of overtaking last year, there was a lot less to see this time around, with DRS having a much smaller impact over the whole race. But the climax of the Grand Prix made up for the lack of track action earlier on.
In terms of the driver standings in the Formula 1 World Championship, Hamilton now leads with 45 points to Button's 43, Alonso with 37, Webber with 36 and Vettel with 28. In the F1 Constructors Championship, McLaren lead Red Bull by 88 points to 64.
Full 2012 Chinese GP Race Results
Give the 2012 Chinese GP a rating out of five