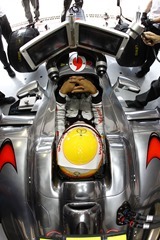 From Pole to finish line Lewis Hamilton wins the Italian GP.
McLaren controlled the race beautifully today and Sauber proved once more how important a good tyre strategy can be.
So end of the race sees Lewis Hamilton on P1 followed by Sergio Perez and Fernando Alonso. Both Red Bull retired from the race so the championship is once more wide open. More to follow shortly.