Lotus F1 Team's E21 will be the first 2013 Formula 1 contender to be exposed to the world with an online reveal on Monday 28th January.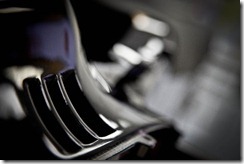 Streaming live from the team's base in Enstone, Oxfordshire, the launch will be broadcast on the team's YouTube channel – http://www.youtube.com/lotusf1team – from 19:15 (GMT) / 20:15 (CET).
The event will also be showcased live on Sky Sports News HD in the UK, including exclusive interviews and additional content.
Choosing this date makes Lotus the first F1 team to take the wraps off a 2013 car, as its unveiling will take place with three days before the McLaren's.
2013 pre-season dates
| | |
| --- | --- |
| Car Launches | |
| Date | Team |
| January 28 | Lotus F1 Team |
| January 31 | Vodafone McLaren Mercedes |
| February 1 | Scuderia Ferrari |
| February 1 | Sahara Force India |
| February 2 | Sauber F1 Team |
| February 3 | Red Bull Racing |
| February 4 | Mercedes GP |
| February 4 | Scuderia Toro Rosso |
| February 5 | Caterham F1 Team |
| February 19 | Williams F1 Team |
| Testing | |
| Date | Circuit |
| 5 – 8 February | Jerez |
| 19 – 22 February | Barcelona |
| 28 February – 3 March | Barcelona |
Info & Image: Lotus F1 Team