McLaren on Wednesday denied reports former Lotus technical director James Allison will re-emerge at Honda.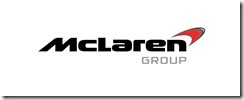 Allison is currently on 'gardening leave', after stepping down from his duties but remaining under contract to Lotus. In the Finnish newspaper Turun Sanomat, correspondent Luis Vasconcelos claims his next destination is the Japanese marque Honda, who are returning to F1 in 2015 for a works engine collaboration with the great British team McLaren.
The move would appear to make sense, as Honda moves to quickly get up to speed with new rules after a five-year absence from F1, and McLaren reels from the departure to Mercedes of its highly rated technical director Paddy Lowe.
Vasconcelos said Briton Allison will apparently start his new job in 2014, long before Honda is bound by F1's regulations governing its 2015 foray. That will mean the Japanese marque is free to run and develop its 2.4 litre V6 design throughout 2014 with a test car, and Turun Sanomat said these tests are likely to take place at the Japanese circuits Suzuka and Motegi. Vasconcelos said: "According to our sources, Allison has accepted the offer and will lead a small group to produce a car for the testing of Honda's turbo engine."
But McLaren spokesman Matt Bishop told us on Wednesday: "This (report) is untrue."
Info: GMM, Image: McLaren