Charlie Whiting has admitted that is very likely to change the exhaust rules yet again for 2013.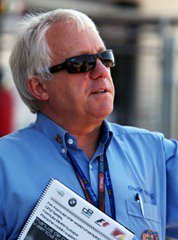 Under Charlie Whiting supervision FIA has dramatically changed the rules about the exhaust system of a formula 1 car and they hit hard the 'exhaust blown diffuser' layouts that were widely used last year.
  In 2012 they introduced a set rules which combined with new restriction on engine mapping have made it more difficult for the teams to achieve an aerodynamic effect using the exhaust gases.
"We are aware, however, that they (the teams) will do as much as they can to direct the exhaust gases down into the area where they want them," however "I think (the effect) will be 20 per cent of what they had before." Whiting said in the FIA's Inmotion magazine.
  The most innovative and effective system developed to be in accordance with the new rules was made by Sauber and Red Bull was the first team to copy it and now Ferrari is set to do the same.
   Whiting is convinced that FIA will take another close look at the rules as they are now and try to make them more restrictive: "I suspect we'll have to have another go at it in 2013".
The F1 governing body and FIA know that the engineers are always trying to take advantage from the things they know and understand as Aldo Costa said: "You can't ignore a gift like that." speaking about the high speed traveling gases from the exhaust and this is why  Whiting need to explained: "It is a classic case of not being able to unlearn things once they have been invented. The engineers know that there are benefits to be had and there is still some scope for development in this area and we can't wipe the memories of the engineers like a computer, can we?"
Info: GMM