Lewis Hamilton has taken pole position in the 2012 Formula 1 Spanish Grand Prix.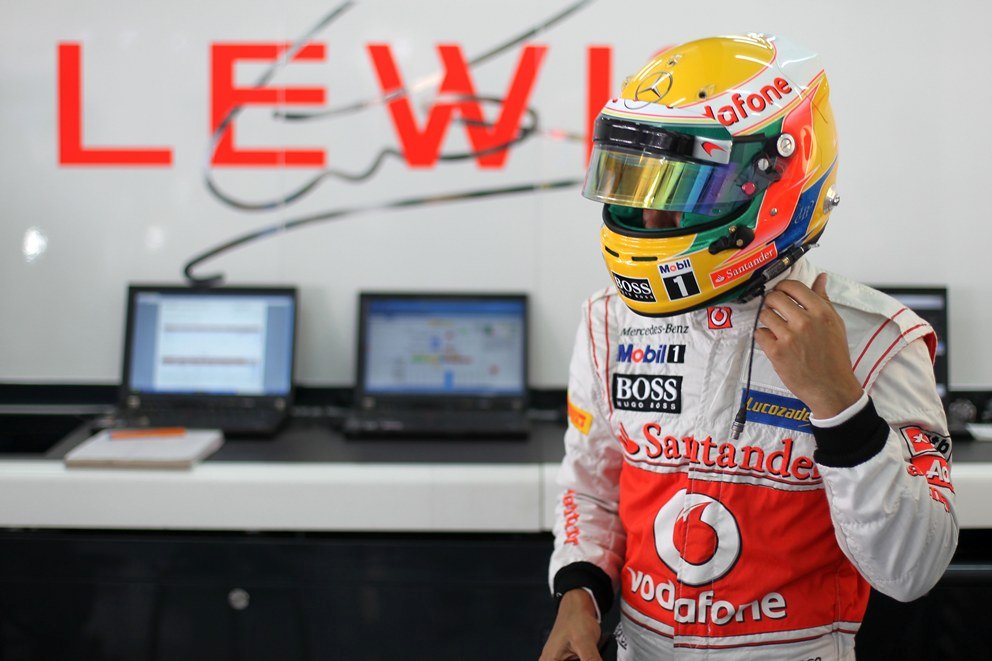 The Briton is joined on the front row of the grid tomorrow by a surprise driver, Williams' Pastor Maldonado.
Fernando Alonso was top of the timesheets in Q3 for a little while, which unsurprisingly pleased the home crowd. But in the end, the Spanish driver starts third tomorrow, more than half a second behind Lewis Hamilton, his 2007 teammate. Still, Ferrari should be happy with their driver's pace and be positive about the cars improvements, but their other driver Felipe Massa failed to qualify in Q3 again, and starts seventeenth.
Double world champion Sebastian Vettel decided not to set a time in the last part of qualifying, a decision influenced by the opportunity to save on soft tyres for the race. He starts eighth, in front of Michael Schumacher and Kamui Kobayashi who also failed to set times.
Red Bull driver Mark Webber and McLaren driver Jenson Button both failed to get into the final qualifying session, with Button struggling in all three sessions with understeer and oversteer.
For an in depth analysis of today's qualifying, click here.