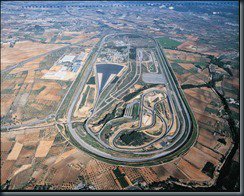 The new FW34 from Williams F1 Team will make it's debut ahead of the official announcement, and will be on the Idiada Circuit situated in Taragona province this Thursday.
  William's  FW34 will make it's fist laps on Idiada testing circuit before will be officially presented to the public next Tuesday in Jerez, the word is that the security measures will be tighten in order to prevent any leakage of photo or video materials in the press or on the internet but we remain confident that some spy-pics will emerge, in the same way that autosport.com was able to get a glimpse on Kimi's first new laps in Formula1.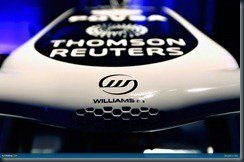 Anyway we must take under consideration the meteorological conditions from the circuit and the snow that fell there in the past few days, and even if for now is not much if the weather remains unchanged this session can be postponed or even canceled.
  But we have to remain optimistic and according to the same Spanish websites McLaren can also be present at the same circuit and Oliver Turvey will be the man in charge to take on the circuit the newly presented MP4-27 for the first time and this is not unthinkable because the last year the MP4-26 touched the concrete on the same track before it's official debut for the 1st Formula1 Championship training so a repetition of the events is highly possible.