Leading formula one team bosses at Monza suggested they would support Jean Todt if he seeks a second term as FIA president.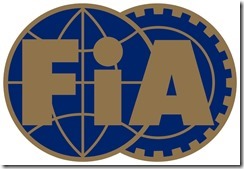 Todt's rival in the governing body's forthcoming elections is David Ward, who on Friday released a manifesto outlining his intention to improve the "effectiveness and accountability" of the FIA. But Ferrari boss Stefano Domenicali, who succeeded Todt at the helm of the Maranello based team, insisted "stability and continuity" is crucial. "It's one of the things that we are always missing," said the Italian.
Domenicali's McLaren counterpart Martin Whitmarsh also sounded supportive of Todt's continuing rule, even though the Frenchman is actually yet to announce his intention to stand. "I have to say I think he has not used this sport for his own ego … I think Jean has acted in the interests of motor sport," said Whitmarsh. Todt is often criticised for keeping a very low profile, but Whitmarsh said he thinks the lack of controversy is actually a strong point. "I think for some people there hasn't been enough commotion, action, which are things that are good in some people's minds," he said. "But I think for those of us that participate in the sport, having some consistency – someone who takes decisions that are in the interests of the sport quietly and efficiently – is very beneficial. "We (the teams) don't influence the outcome but I think Jean has done a good job so far and we'll see if he's successful at continuing to be the president," Whitmarsh added.
Like Domenicali, another figure who worked closely with Todt at Ferrari is Ross Brawn, who today is Mercedes' team boss. "I think stability and consistency are very important," the Briton said at Monza. Also backing Todt on Friday was Christian Horner, world champion Red Bull's team boss. "I think Jean has done a very good job," he said.
Info: GMM