Lewis Hamilton wins the 2012 Formula 1 Canadian Grand Prix, making it seven different race winners in the first seven races of the year.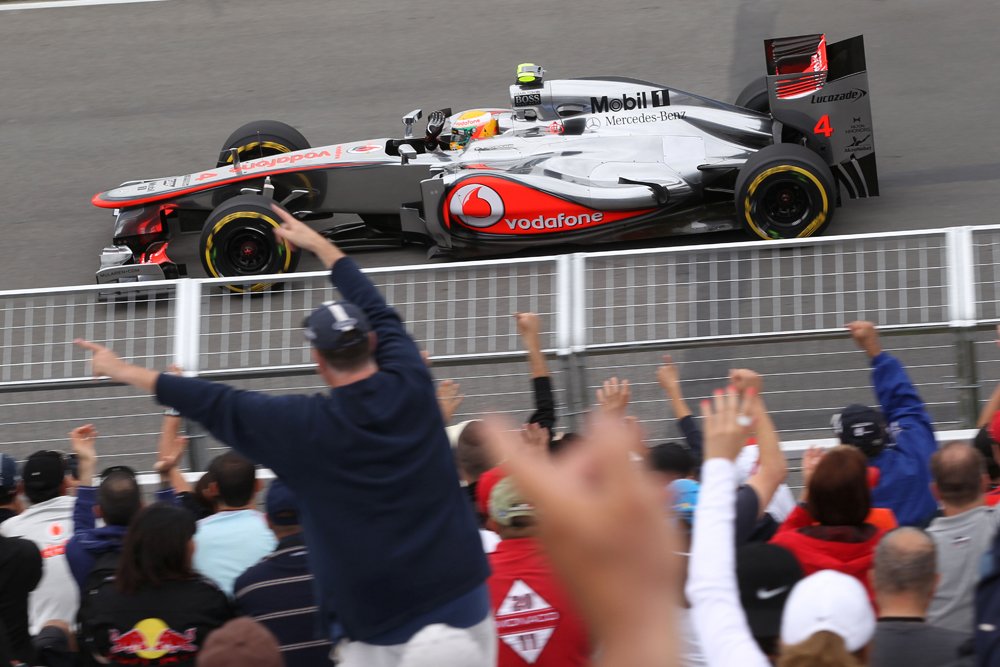 Lewis, who started second, led a lot of the second half of the race. In the closing stages of the Grand Prix, and with Alonso and Vettel both close behind, McLaren decided to bring Hamilton in for a new set of soft tyres.
It was a risky strategy, but a risk that paid off as the new tyres handed the Briton a massive speed advantage. Lewis started to make big gains on Alonso and Vettel who missed their opportunity to pit and still stay in front of Lewis, so they decided to stay out till the end.
Eventually it turned out to be two easy passes for Hamilton, and he was again leading the race with still a few laps remaining.
Sebastian Vettel after being passed by Hamilton pitted straight away, while Fernando Alonso decided not to pit again. The Spaniard paid the price as he lost places to Perez, Grosjean, who share the podium with Hamilton, and then Vettel, making it a fifth place finish and a disappointing end for the driver.
More to follow.