Mercedes team's CEO Nick Fry has confirmed that should Michael Schumacher quit F1 at the end of this year, Paul di Resta would be considered for the vacant seat.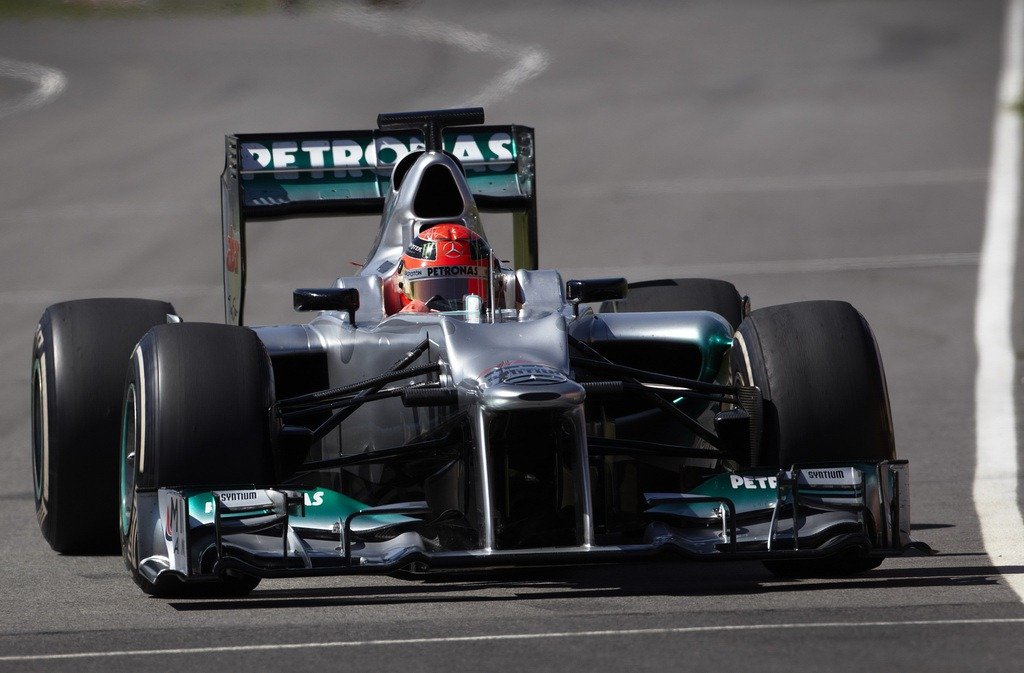 While Michael may still be in F1 next year, his progress so far has been very disappointing. Since returning, he has had his worst start to the season, currently sitting in eighteenth place of the Formula 1's Drivers' Championship – and that's worse that Felipe Massa!
So it's no surprise that Mercedes are considering their options for next year. However, it is a little surprising that they are being so open about it:
"Paul's on our radar. He has done a fantastic job, he's a nice guy, he's a great team player and he would be one of the drivers undoubtedly that, if Michael were to decide he didn't want to continue, we would look at. We haven't reached that time in our thinking yet, but we have all got a lot of admiration for Paul."
From what Nick was saying, it seems that the team have little confidence that Michael will still be a part of their outfit next year. Of course, with how Schumacher's season is going so far, it may be a matter of being pushed out before he jumps.
Since Paul di Resta's debut, the Briton has been very impressive. Despite being in a slow Force India, he currently lies twelfth on the drivers' standings. So he is bound to be popular with the teams for next year, and we're doubting that he will still be wearing Force India overalls in 2013.
But Mercedes may have competition if Schumacher does go. Ferrari too may be on the look out for a new driver if they kick out Felipe Massa.
Source: Sky Sports News