In just one week, Russia could get the final green-light for its inaugural grand prix.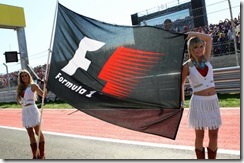 Amid construction of the Sochi layout and controversy surrounding the Crimean crisis and the MH17 atrocity, the country has had only a provisional place on the 2014 schedule. In the meantime, organisers are almost completely ready for the FIA's final circuit inspection next week.
Russian GP chief Sergei Vorobyov told the Ria Novosti news agency that the FIA delegation will carry out the inspection next Tuesday. "As you have seen," he said, "except for the final cosmetic work – painting, cleaning, equipment installation – the circuit is ready for the grand prix," he said. "On August 19 the FIA will come here to decide on the acceptance of the facility for formula one," Vorobyov added. The 2014 Russian grand prix is scheduled for October 12.