F1 drivers will wear helmet stickers to show their support for injured colleague Jules Bianchi this weekend in Russia.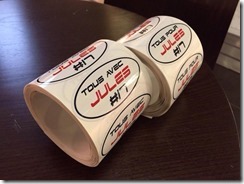 Morgan Caron, an official for the French motor sport federation FFSA, said the initiative to show the F1 drivers' support was championed by Bianchi's fellow Frenchman Jean-Eric Vergne. "Jean-Eric was deeply affected by what happened and good friends with Jules, so he took the initiative to make a sticker," Caron told France's RMC Sport. "It will be distributed to the entire paddock at Sochi.
In GP2, GP3 and F1, everyone will support Jules with a small message during the weekend in Russia," he revealed. As was the case when Michael Schumacher lay in his coma earlier this year, publications and fans are now turning their hopes to the words of medical specialists after the nature of Bianchi's serious head injury was revealed.
But one such specialist, Japanese Shinji Nagahiro of the university of Tokushima, said the wait for more information about Bianchi will continue for some time. "In general a prognosis cannot be given earlier than one month after the accident," he is quoted by Finland's Turun Sanomat newspaper, "but it may take longer." It has been revealed that Bianchi suffered a diffuse axonal injury, and Nagahiro said "The patient may regain consciousness and recover completely, or suffer after-effects. "It all depends on the severity of the injury and the location of the damage," he explained.