Sochi has cleared the final hurdle ahead of Russia's controversial inaugural grand prix this year.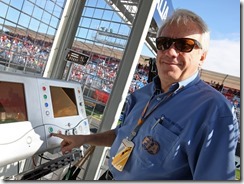 F1 race director Charlie Whiting visited the facility on Tuesday and was quoted by the Xinhua news agency: "The circuit is in very good condition and will be issued with a license." Chief organiser Sergei Vorobyov confirmed that it had been the "last inspection" that the governing FIA would make ahead of the race in October.
He also said that 30,000 tickets have been sold so far, while Ria Novosti quoted Vorobyov as saying one of the active F1 race drivers will visit Sochi on the day after Sunday's Belgian grand prix.