Williams has announced the signing of two key aerodynamic personnel ahead of the 2014 season.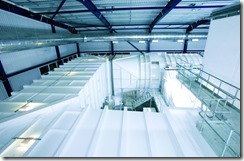 Dave Wheater joins the team from Lotus as head of aerodynamic performance, while Red Bull's Shaun Whitehead moves to Williams to take the role of head of aerodynamic process. Both staff will report to head of aero Jason Somerville, who described the additions as "first class talents".
After Williams endured a poor 2013 – scoring just five points – chief technical officer Pat Symonds said the two new staff members would be able to have a major impact on the team.
"These two appointments show our commitment to both improving the process of aerodynamic development while focussing on the application of that development to true on-track performance," Symonds said. "Dave and Shaun bring a wealth of experience to our team and I welcome them both to Grove and fully expect them to make significant contributions to the renewed competitiveness that we are all working so hard to achieve.
"With Dave and Shaun on board, and under Jason's stewardship, we will be well positioned to make gains in this important area and support the continuing task of developing the FW36 in what promises to be an exciting year for the sport in 2014."
Info: ESPN, Image: Williams