Sergio Perez and Kamui Kobayashi qualify 8th and 12th for the Bahrain GP.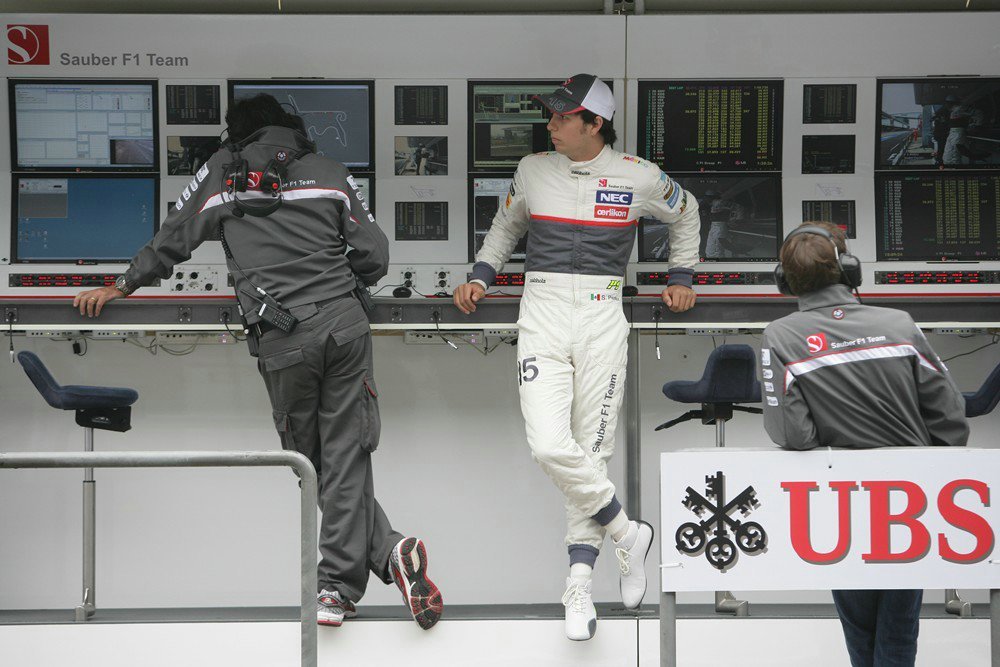 Sauber will be quite satisfied with today's qualifying after Perez made it to Q3 and qualified 8th, while Kobayashi qualified 12th.
Although Fernando Alonso failed to set a time in Q3, opting to save a set of tyres, Perez will start ahead of the Spanish driver.
Although it doesn't live up to China's 4th place qualifying, Kobayashi shouldn't be too disappointed with 12th today.
Sergio Perez: "Today was a very good qualifying and another great effort by the team. The result is a lot better than we expected after free practice. We really managed to maximise the car's potential today. The target now is to gain some positions at the start and then we will see how the race develops. It will be pretty tricky for everybody tomorrow in terms of tyre degradation. Another podium doesn't look realistic at all; this track isn't an easy one for us anyway. But we will go for points."

Kamui Kobayashi: "With my last set of fresh tyres it went quite well and I could improve at the beginning of my final lap but then I made a mistake at turn eleven. I lost a couple of tenths there. Overall the car was much better in qualifying than it had been in free practice this morning. Basically we have gone back to yesterday's set-up and that was the right decision. This circuit here should be fairly good for overtaking. Of course straight line speed is essential for that and I hope we can do well tomorrow."

Giampaolo Dall'Ara, Head of Track Engineering: "The result is in the region we expected it to be before we came here. We were aware that it would be difficult to be as good as in China, but everything went okay today. We struggled a bit with the balance in the morning. This track is definitely not easy for us but then qualifying was fine and both drivers did a good job. Technically there were no problems. For the race the trick will be good tyre management without sacrificing too much pace. We are definitely in a position to fight for points."
Source: Sauber
Full Bahrain 2012 Qualifying Results