Rookie Romain Grosjean outperforms Kimi Raikkonen to finish 6th in Chinese GP, whereas Raikkonen collects 14th.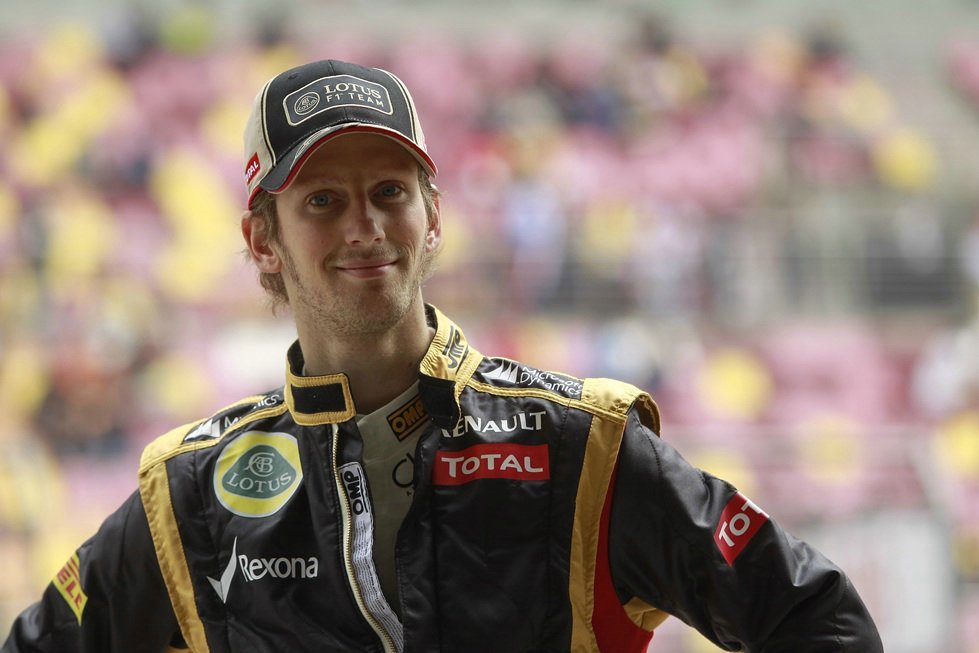 Going into the race, Raikkonen appeared to have a good chance of collecting some serious points, starting from 4th place on the grid. But a risky pit stop strategy saw the driver losing all grip in his tyres, forcing him from 2nd to 14th in just a few laps.
Romain Grosjean on the other hand started 10th with only 4 laps from two races behind him. Now he has 60 laps under his belt and a very respectable 6th!
Romain Grosjean: "It was a very good race, I really enjoyed it. Unfortunately I made a little mistake fighting with Mark (Webber) but overall it was a good performance. The car felt great and the team did an amazing job to give us such a big improvement from Friday, so I'm especially happy for the guys to be able to finish the race and get some good points on the board. To be up there fighting with McLaren and Red Bull is a great feeling and I'm happy to have got my season started properly… There's always room to improve and hopefully from here we can aim for the top five and eventually podiums. We'll take things step by step but I'm feeling confident for the rest of the season ahead."
Kimi Raikkonen: "We tried to run two stops as it looked to be the fastest strategy and up until the last ten laps it was looking good, but we ran out of tyre performance at the end. I was stuck behind Felipe (Massa) for quite a while and couldn't get past as I wasn't fast enough in the right parts of the track to make a move… We had good pace in the race, we tried a different strategy and it didn't pay off today; it's as simple as that."
Eric Boullier, Team Principal: "It is getting more frustrating for us as we are clearly very close to achieving a very good result. Twelve laps before the end of today's race we had one car in P2 and one car in P5 with no more pit stops to go. Unfortunately, we were a little bit too aggressive with our strategy. As soon as we understood some cars were doing three stops it was clear there was potential for us to finish on the podium, but we were not expecting the tyre wear to be as high as it was. For Romain the strategy worked; for Kimi it did not. The positives from this weekend are that we continue to show good qualifying and race pace with the E20, and we were capable of fighting for a podium finish with Kimi."
Source: Lotus F1 Team