Technical change is coming to formula one.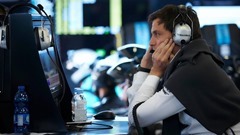 Days ago, Bernie Ecclestone told La Gazzetta dello Sport his ideal scenario would be to scrap the quiet, expensive and complex turbo V6s and replace them with 1000 horse power V8s. "The people would return, the show would return, the sponsors would return," the F1 supremo predicted.
Talks with F1 team bosses were then held in Bahrain. Ecclestone, 84, would clearly like to impose his changes "as soon as possible", but the realistic aim is for 2017.
The Briton has accused Mercedes and Toto Wolff of blocking any proposals and "killing" the sport, but Wolff said in Bahrain: "I think the rules are going to get changed for 2017."
He told F1's official website the talks this weekend have been about making the cars "more spectacular and quicker". "That is happening," Wolff added. He told Britain's Sky that the "chassis side and the power unit side" will be tweaked, amid rumours one of the changes could be twin-turbos and a relaxing of the fuel flow limit, which would also make the engines louder. Reverting to the old V8 technology, however, is unlikely. "This (V6) is where the technology of road cars goes, so this is important for car manufacturers. But we can do a lot on the chassis side," said Wolff.