Felipe Massa insists that Ferrari are in support of the driver despite comments made by the team early this week.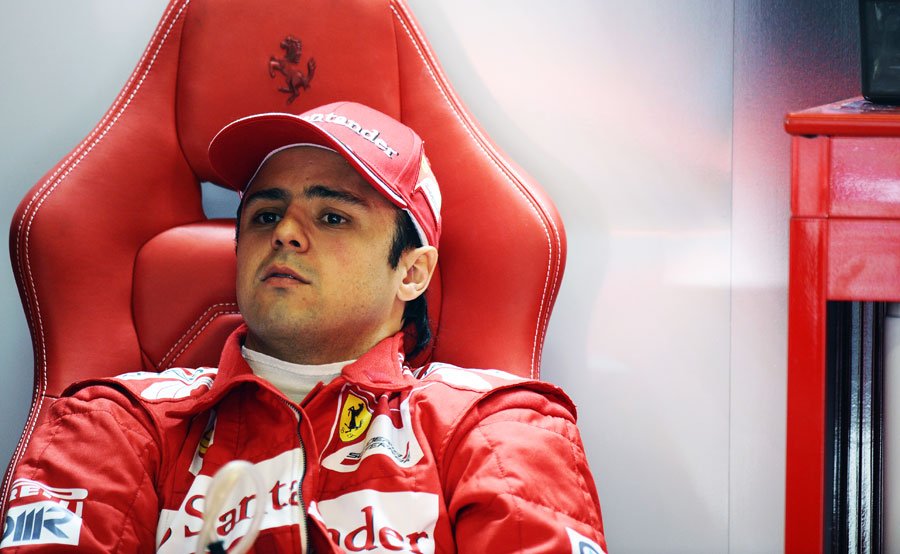 Massa has only taken two Formula 1 championship points so far this year. In comparison, Fernando Alonso has taken sixty one points and is in joint first place with Sebastian Vettel.
This week Ferrari urged Massa to up his game immediately, and it's widely seen as the Italian team giving Massa a firm ultimatum: score good points in Monaco or you're out!
But Felipe Massa has waved speculation that Ferrari aren't in support for the Brazilian:
"I feel the whole team stands by me. Obviously, they are not happy with the results and neither am I: we all want to get out of this and return to normal. It's possible and for sure it's what I want and I know that with the team's help we will manage it."
Massa spoke about his crash in Hungary 2009, and insists that the crash has had no impact on his performance:
"I have asked myself [whether my performance has changed because of the accident] 45,000 times and don't think I haven't, and why wouldn't I? Having won so much over three years, 11 races, the question is obvious. And it's not as though I only stuck to asking myself: I went looking for the answer, asking a whole host of questions and undergoing as many medical examinations. All the doctors I consulted are prepared to swear hand on heart that there are absolutely no traces of the impact with the spring.

As for myself, I don't feel in any way different to the way I was before that weekend. For example, if it was true that I no longer had the same will to win as before or the same courage, then how can one explain the fact that, at the race start, I am probably still one of the best drivers and I am not the sort to hold back when it comes to overtaking?"
While he may feel that the accident has had zero impact on his performance, he does believe that the F2012 is the source of his issues.
"It's definitely not a very easy car to drive and it's hard to find a good balance. Many times I have found myself having to fight the car and, in these circumstances, it's easy to lose a tenth here and there: with my driving style maybe I struggle a bit more, because I don't manage to find a smooth way of driving.

It's well known that we don't yet have enough aerodynamic downforce and we are lacking in traction at the exit to slow corners, which could be the biggest problem.

In Spain, we made a significant improvement, which could clearly be seen from Fernando's performance in the race, but I too, when I had a clear track ahead of me, had a good pace. We also made a little progress in terms of top speed, another area where we have suffered right from the start of the season."
Still, it doesn't explain why his performance has also been poor in 2011 and not up to the standards of Alonso's in 2010 either.
Source: Autosport | Image: Sutton Images