Michael Schumacher's manager has hit back at claims 'really bad news' about the F1 legend is now just around the corner.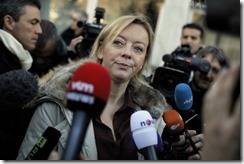 Former F1 doctor Gary Hartstein claimed that, more than 12 weeks into the great German's coma, it is "less and less likely" Schumacher will recover. He thinks "really bad news" about the former Ferrari and Mercedes driver's prospects might be issued soon, due to the "terribly dismal prognosis". Citing sources, Hartstein was also critical of Schumacher's early treatment following his skiing fall on the French ski alps, and predicted doctors at the Grenoble hospital will eventually move the 45-year-old out of his bed if a patient with better prospects needs it.
In the wake of Hartstein's comments, Schumacher's manager Sabine Kehm said: "What I said in my last statement is still true. "We remain confident that Michael will pull through and wake up, and we are fighting for that together with a team of doctors that we trust," she told Bild newspaper. The German newspaper report questioned Hartstein's claims that his comments were based on the information of "usually impeccable sources". "Bild knows that, during his time in formula one, Hartstein was never close to Michael Schumacher. "He has not had contact with Schumacher's family or the doctors," the report added.