Lewis Hamilton is in pole position to claim back-to-back World Championship titles after he earned victory in the British Grand Prix at Silverstone on Sunday afternoon to extend his lead at the top of the Drivers leaderboard to 17 points. The Briton, who has now won three home Grand Prix races, looks well on his way to securing another title and held off team-mate Nico Rosberg as Mercedes earned another 1-2 at the front.
Hamilton remains one of the best drivers in the sport and is more than capable of continuing his excellent form throughout the remainder of the season. The 30-year-old has shown that he can drive tremendously in adverse weather conditions, which gives him a huge advantage over his rivals. Although Rosberg is a great driver, it would appear that, for now at least, Hamilton is just that little bit sharper and his decision making throughout the first half of 2015 has been spot on.
The defending champion has won five races this season and has been dominant throughout the first half of the year. With just 10 races remaining, Hamilton will be extremely confident of his chances in 2015 and deservedly so. He has broken a number of records already this year – including the most consecutive races to lead a Grand Prix – and is well on his way to securing legendary status.
He became the first man to win from pole position at Silverstone since Damon Hill in 1994, which is an impressive achievement. Hamilton will be eager to go on and challenge for more individual records but knows the importance of remaining level headed as he seeks his third world title. After his latest victory, betfair are now pricing Hamilton at 1/6 to secure his second consecutive Drivers' Championship while Mercedes are 1/1000 to win the Constructors' title.
The Briton remains firmly in the driving seat for another championship but cannot afford to get drawn into any incidents that may scupper Mercedes' chances or damage their reputation.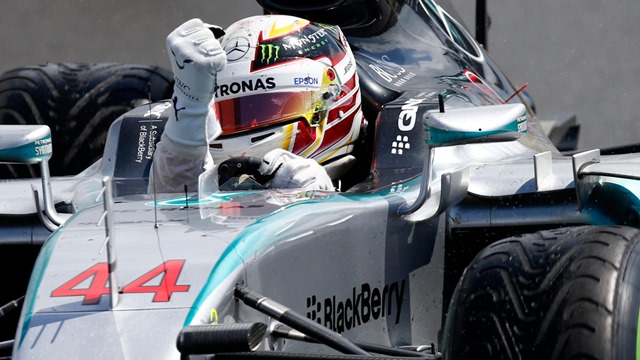 Rosberg has performed admirably but remains a little off the pace, particularly in qualifying. In the nine race weekends so far, Hamilton has out qualified his team-mate and closest rival eight times. This is a crucial statistic that has played a key role in the defending champion's performances so far this season. Qualifying on pole position has never been so important and the Briton has managed to outwit his rival in all but one qualifying session throughout the year.
In the past couple of seasons, Hamilton has fared better in the qualifying sessions and Rosberg has been forced to try his hand during the races. In fact, the German has been quite lucky in the past as his team-mate has struggled with car problems. However, this hasn't happened as often this year and is a key reason for his dominance in the sport.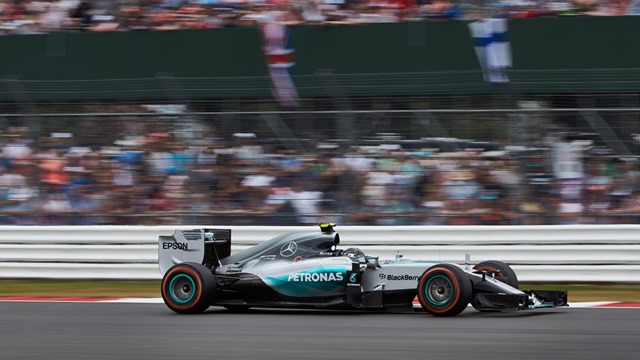 In fact, Hamilton's pole position at Silverstone moved him to third on the all-time list of polesitters, behind seven-time world champion Michael Schumacher and the legendary Ayrton Senna. The Briton, who was previously tied with Sebastian Vettel on 45, is now the most successful active driver on a Saturday but remains two shy of the German's 40 race victories. However, with Mercedes in fine form and Hamilton dominating proceedings so far this year, it wouldn't be a huge surprise to see the him pass Vettel's tally before the end of the 2015 season.
The defending champion remains the red hot favourite to defend his crown and, on current form, you would be hard pressed to back against him. He certainly seems in buoyant mood after victory at Silverstone and Hamilton will be full of confidence heading into the Hungarian Grand Prix in three weeks' time.
GUYS!!! What an amazing RACE!! Thank you all for the incredible support, you all are amazing. IT'S GOOD TO BE HOME!!! pic.twitter.com/oB3fuDtUI9

— Lewis Hamilton (@LewisHamilton) July 5, 2015
Although Ferrari and Williams are both much improved this year, they still cannot compete against the Mercedes. The German team, who are based in Northamptonshire, have dominated practice, qualifying and Grand Prix races this year and remain miles ahead of their competitors in terms of performance. Rosberg and Hamilton have secured six 1-2 finishes this season – including four of the last five races.
Many spectators have labelled Formula One as 'boring' and uneventful since the car changes were put in place but the two Mercedes drivers will disagree. It's certainly no more tedious than when Sebastian Vettel won four straight world titles at Red Bull – a team who, just two years later, have threatened to quit the sport. It's difficult to see past Hamilton retaining the Drivers' Championship this year but if anyone can usurp him, it's his team-mate and old friend, Rosberg.