McLaren are positive about their qualifying result today, despite Hamilton finishing half a second behind Rosberg's pole position lap, and Jenson Button starting tomorrow 5th.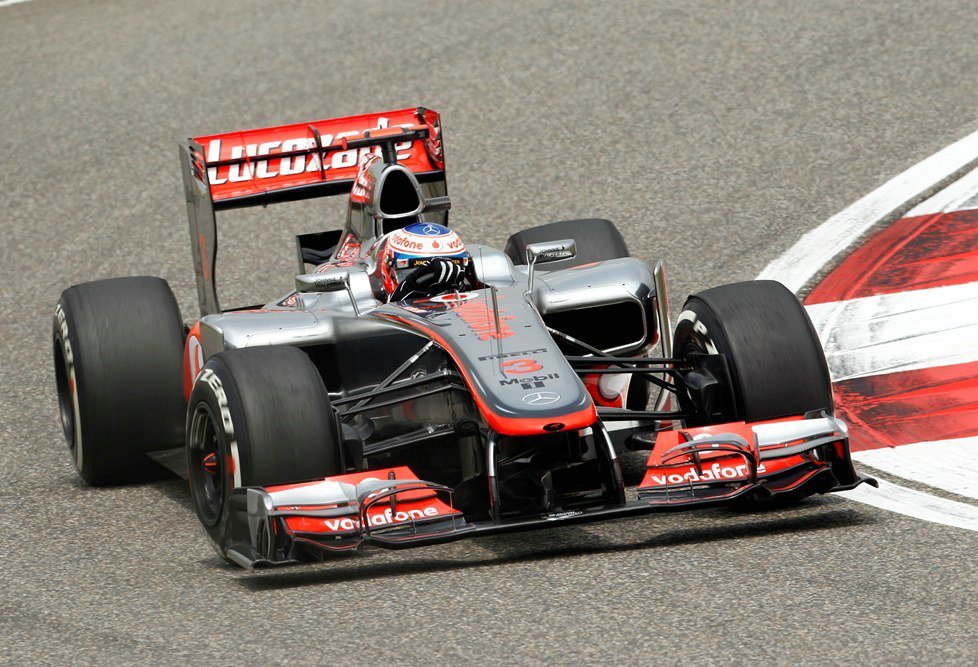 Lewis Hamilton's 2nd fastest lap will qualify him for seventh on the grid after being penalised for a gearbox change. This will mean that he'll have to work his way past six other men if he wishes to take his first victory of the season.
Jenson Button appeared to struggle in the final part of qualifying due to going out late while the track temperature was falling.
Below are what the two drivers and Team Principal Martin Whitmarsh had to say about today:
Lewis Hamilton: "Very big congratulations to Nico today… Looking at the race, we've got a good car but I'm going to have to work my way up the field tomorrow. But as long as I move forward in the race, I'll be happy. I've set my car up to be at its strongest in the race. So, although Jenson and I are a little further back than we'd like… we can still make it. This is a track where you can overtake… so I'm massively excited about tomorrow."
Jenson Button: "I could feel the temperature dropping in that final session: I think we just went out a little too late. Of course that a little bit disappointing, but our race paces seems to be very good… Our aim will be to go for victory. That won't be easy, but we ought to be as quick or quicker than most of the cars in front of us in the race."
Martin Whitmarsh, Team Principal: "It was a peculiar qualifying session… Jenson, who went out later, found that the track surface had become much less grippy… Tomorrow though, we're confident that we'll have two competitive race cars…"